Solar experts call for investments in Afghanistan's solar power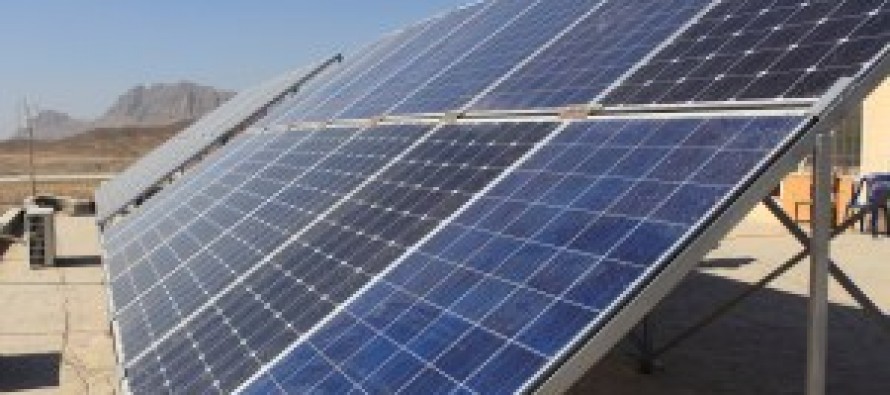 A number of solar power analysts have called on the government and private sector to enhance investment in Afghanistan's solar power sectors.
Having 300 days of sunlight, Afghanistan exhibits a strong potential for solar power.
Experts believe Afghanistan has the capacity to produce 200,000 MW of solar energy, if solar panels are installed.
The Ministry of Energy and Water has confirmed Afghanistan's potential to produce solar energy, however, the cost of setting up solar parks remains to be a major hurdle.
Last month, Da Afghanistan Breshna Sherkat (DABS), Afghanistan's national power entity, executed one of the largest off-grid solar power systems in central Bamyan province.
Costing USD 14,150,000, the project was implemented with technical and financial collaboration from New Zealand.
The project has a capacity to produce 1 megawatt of electricity through 3 power networks.
Regions that  benefit from the project are:
– Haidarabad, Sar Asib and Nawabad will benefit from the first power network
–  New Bamyan City will benefit from the second network
– Mullah Ghulam, Regshad, Azhdar valley and Mullah Ghulam's New City wll benefit from the third network
As many as 2,490 families have found access to electricity through this project.
---
---
Related Articles
In a recent report by the World Bank (WB), Afghanistan's economic growth in 2013 is projected at 3.1%, down from
Using support from USAID, Afghanistan's Ministry of Public Health (MoPH) today launched the country's Data Warehouse, a web-based system for
The National Solidarity Program (NSP) of the Ministry of Rural Rehabilitation and Development (MRRD) completed 51 development projects in Khoram-wa-Sarbagh