Solar Power Project & Road Construction Project To Kick Off Soon in Ghor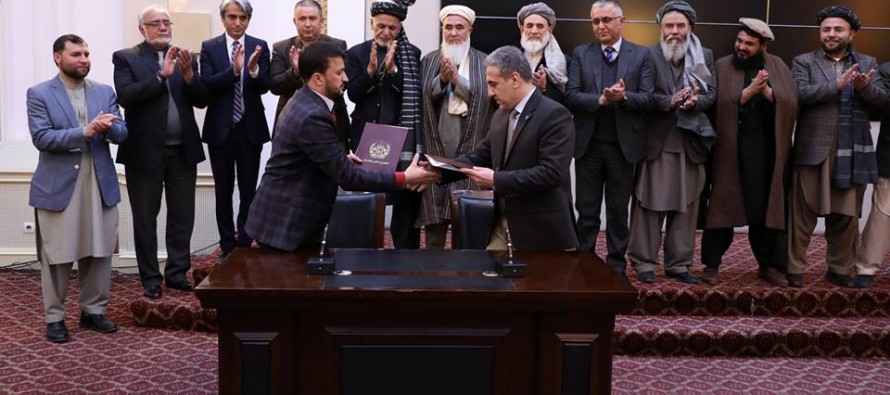 The contracts for a solar power project and a road construction projects were signed in the presence of President Mohammad Ashraf Ghani and the tribal leaders and influential figures of Ghor province on Wednesday.
According to a statement from the presidential palace, the 5 megawatts solar power project will provide electricity to 20,000 families and its construction work is expected to be completed in a year.
The contract for the USD 10.8mn solar power project was signed between the ministry of energy and water and Shuangdeng Company.
The contract for the construction of a 10 kilometer road from Feroz Koh to Gardan Diwal was signed in Char Chinar Palace.
The design work of the 10 kilometer road construction has been completed and will be presented in the meeting of the National Procurement Commission next week, according to the presidential palace.
---
Related Articles
On the occasion of United Nations Day, the secretary-genera's special representative Jan Kubis acknowledged the United Nation's commitment to working
Despite the influx of billions of dollars to the agriculture sector of Afghanistan, the agriculture sector has been dwindling in
First batch of COVID-19 vaccines donated by the Chinese government arrived in Kabul, the capital of Afghanistan on Thursday. The