South Asia Economic Conclave kicked off in Delhi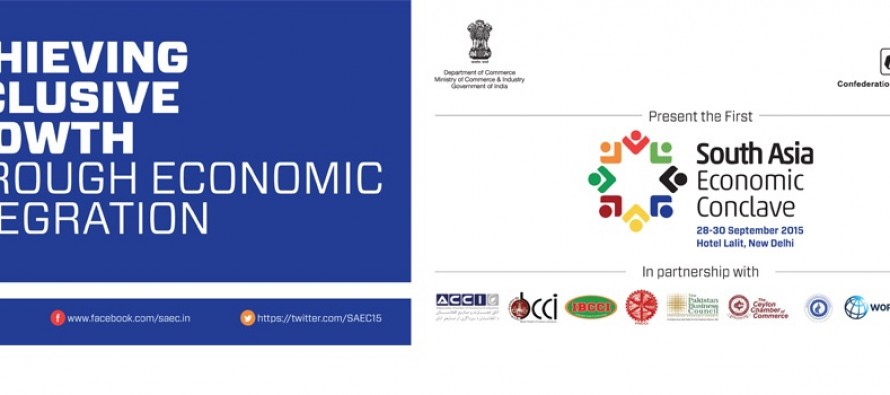 The three-day South Asia Economic Conclave (SAEC) has begun in New Delhi and it focuses on developing a roadmap of inclusive growth through economic integration.
The conference is an effort by the Confederation of Indian Industry (CII), and multilateral development lenders such as the World Bank and the Asian Development Bank seem to have a great interest in the event.
Afghanistan was represented in the event by the Afghanistan Chamber of Commerce and Industries (ACCI) officials who termed the conference as "very important" for regional trade.
Deputy Chief Executive of the ACCI, Abdul Qadir Bahman, said an agreement on a joint chamber of commerce between India and Afghanistan had been reached.
He added the joint trader body would help address the problems faced in trade between the two nations.
India's Railways Minister Suresh Prabhu inaugurated the high-profile event on Monday and dubbed it as 'a game changer'.
"If Asia is the future of global economy, South Asia is at its heart," he said.
Meanwhile, Annette Dixon, the World Bank vice president for South Asia, said South Asia was one of the least integrated regions of the world despite its huge potentials.
The region only contributes 5% to the world trade, according to Dixon.
The objective of this forum is to stimulate informed dialogue between the private sector and governments to promote regional trade and investment, which would in turn help catalyze higher growth and new job opportunities for all countries in South Asia.
---
---
Related Articles
On May10, USAID announced a cash contribution of $20 million to the United Nation World Food Program's (UNWFP) Protracted Relief
District Chief of Police, Abdul Satar, hosted a four-day veterinary course and clinic in Mya Neshin district, Kandahar province, March
According to a recent report by Afghanistan's Central Statistics Organization (CSO), the gap between Afghanistan's imports and exports has widened