South Korea pledges more aid for the development of vocational training in Afghanistan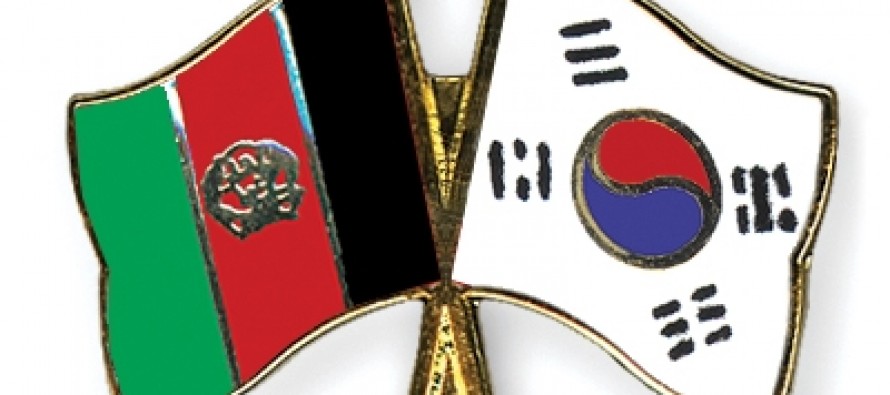 South Korean Ambassador Seong-doo Ahn once again assured the Afghan government that his country would continue to support Afghanistan's socioeconomic development, particularly in the area of vocational training.
Addressing the graduation ceremony of the Afghan-Korea Vocational Institute, the Ambassador announced that South Korea would increase its aid in the development of vocational education sector and donated equipment worth USD 100,000.
"South Korea has promised to establish 5 large vocational center in five zones of the country," said Minister of labor, social affairs, martyrs and disabled Amina Afzali
According to Tolo News, about 350 students from departments of electronics, construction, auto mechanics, plumbing, tailoring and carpentry graduated from the Afghan-Korea Vocational Institute.
"If the process of employing [Afghan] laborers in foreign countries is provided, we will make efforts to send these vocational students to other countries," said Mir Jalaluddin Hesham, head of Afghan-Korea Vocational Institute.
Meanwhile, the Afghanistan Chamber of Commerce and Industries has said that lack of skilled laborers in the country has led to the employment of more than 120,000 foreign laborers, most of them entering the country illegally.
Earlier this month, the Korean Ambassador committed USD 50mn worth of aid on his country's behalf for the improvement of Afghan police to the United Nations Development Program (UNDP)-supported Law and Order Trust Fund for Afghanistan.
Promising support to the country beyond 2014, he said they were convinced about Kabul's commitment to fighting administrative corruption.
---
---
Related Articles
In a bid to prevent prices of fuel from soaring any further, the Afghan government plans to increase fuel imports
Pajhwok Afghan News Weekly Price Report Gold, diesel and gas prices decreased during the outgoing week in Kabul, where the
Afghani currency has continued to dip against the US dollar, currently standing at 58.10 AFN. The depreciation of the currency