Spanish USD 6.6mn support to reintegration and peace project in Afghanistan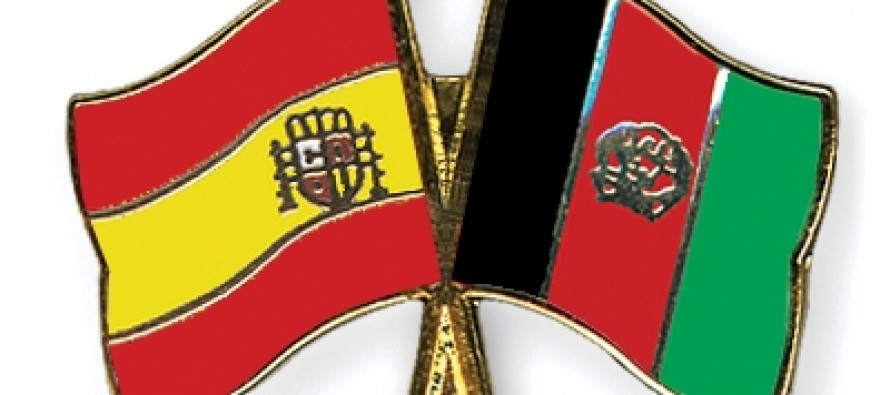 UN Development Program- The Government of Spain will contribute USD 6.6 million towards implementation of the United Nations Development Programme (UNDP)-supported Afghanistan Peace and Reintegration Project (APRP) project. The Spanish contribution will support activities for Badghis province. An Agreement was signed by the Spanish Ambassador to Afghanistan, Mr. Juan José Rubio de Urquia and the UNDP Country Director, Mr. Alvaro Rodriguez, on Wednesday.
The new funding will help maintain momentum on peace-building activities in Badghis, and serve to accelerate outreach in hostile districts. APRP is working to develop linkages to key strategic development projects in the province. The focus is on rapid delivery of community projects that will address basic community needs, benefiting more community members and enabling the province to achieve peace and stability.
Badghis province is making steady progress in its march towards stabilization. The province accounts for up to 25 percent (1395) of all reintegrates nationwide. It is also the province with the highest number of APRP-supported activities implemented both through line ministries' programmes, NGOs and local communities.
Two institutions for advancing peace and reintegration initiatives, the Provincial Peace Council (PPC) and the Provincial Joint Secretariat (PJST), were established for Badghis province in 2011. These institutions have contributed to progress on various APRP-led peace initiatives in the province. The Spanish funding will support efforts towards capacity enhancement of the PPC and PJST with regards to their operational effectiveness and to ensure faster delivery of services. Support will also be provided to the follow up activities crucial to ensure the full demobilization of ex combatants and reintegration into society.
Various community recovery projects are being implemented and continue to be planned by provincial stakeholders. The focus will be to ensure rapid delivery of community projects in areas where reintegration is taking place. Support to both line ministries and civil society projects for community recovery is crucial to ensure the quick response to the needs of the community being met. Delivery of community recovery projects in APRP priority districts through line ministries will be implemented through four APRP partner line ministries including the Ministry of Rural Rehabilitation and Development (MRRD), Ministry of Agriculture, Irrigation and Livestock (MAIL), Ministry of Public Works (MoPW) and Ministry of Labour, Social Affairs, Martyrs and Disabled (MoLSAMD).
---
---
Related Articles
India hopes to make the Chabahar port in Iran operational by 2019 despite renewed US sanctions against Iran. Nitin Gadkari,
The Afghan Ministry of Mines said the contracts for four new mining projects are on hold due to the pending
Afghan Ministry of Communication and Information Technology said Tuesday that five vocational institutes of the Ministry of Education will have