Stalemate facing the new mines law angers Afghan officials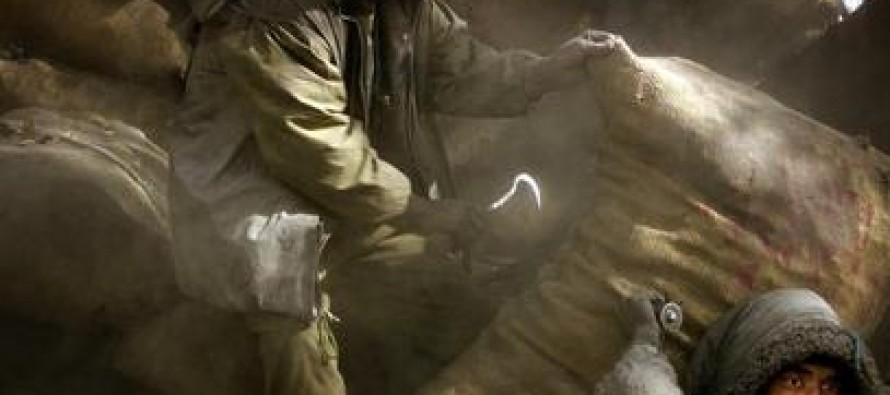 A number of officials have expressed anger at the impasse in new mining laws that are still pending at the Lower House for approval.
The draft laws were submitted My entire family, and many of my friends are now using it. Last week I have tried this medicine and would like to recommend you.: each and every of the products available through our website has been produced using the best base materials. to the Lower House for ratification over eight months ago.
Economic pundits believe that delay in the approval of the new Mining Laws could adversely affect the activity of the mining sector.
The new laws are perceived to be the only way to woo foreign investors to Afghanistan.
Ministry of Mines (MoM) officials called on immediate approval of the mining laws to prevent any further decline in Afghanistan's investments.
"We hope that the new draft law is approved in appropriate time that could help us in implementation," Tolo News quotes MoM spokesperson cialis professional Mohammad Rafee Rafiq Sediqi said. "The current situation leads us toward the track where we lose opportunities and prolong the issue and possibly fuel greater harm to the Ministry of Mines."
While MoM has increased pressure on Parliament to approve the law, but the Presidential elections around the online purchase cialis corner could delay ratification of the law further.
Global Witness, an international NGO that works to break the link between natural resource exploitation, conflict, poverty and corruption worldwide, in its analysis of the new Afghan mining laws a few months ago praised a number of positive aspects of the law, including a key transparency provision, but highlighted several areas of concern.
The most urgent of these are:
• The law lacks a provision prohibiting illegal armed groups, militias or members of the national army from benefiting from mining, and there is no requirement to consult with local communities over security;
• The law lacks safeguards against corruption in the bidding process for mining concessions;
• The law only states a requirement to publish the very largest mining contracts, raising fears that the government plans to reverse its widely-praised decision last year to allow public access to almost all mining contracts.
• The law does not require companies applying for mining licenses to publish their real, beneficial owners – a key way to prevent corruption and conflicts of interest.
---
---
Related Articles
The Council of Ministers last week approved the launch of Afghanistan's first ever space satellite and sent expressions of interest
The National Procurement Commission discussed 25 procurement issues and of them approved 11 contracts worth 343mn AFN. According to a
AKDN Press Release-The University of Central Asia's (UCA) Institute of Public Policy and Administration (IPPA), in cooperation with the Afghanistan