Stranded fruit issue to be taken up with Uzbeks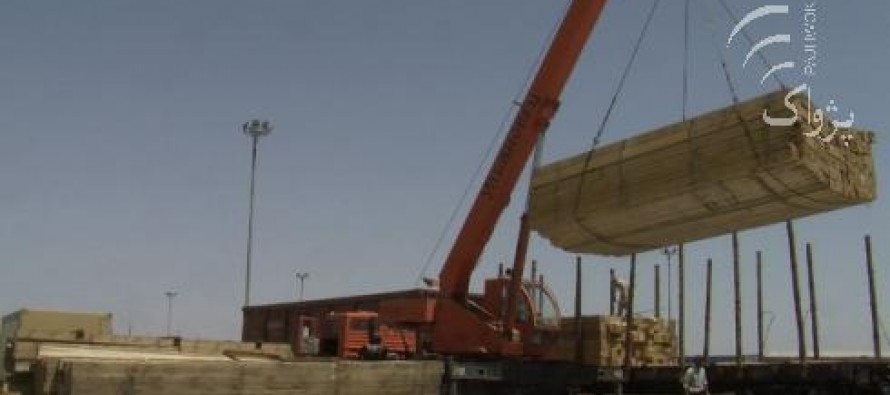 Pajhwok Afghan News- A delegation is leaving for Tashkent in the nearest future to take up with the Uzbek authorities the issue of a stranded train loaded with dried fruit belonging to Afghan traders at the Hairatan port, officials in northern Balkh province said on Tuesday.
The train carrying nearly 2,000 tonnes of dried fruit to Russia through Uzbekistan has been stopped over the past 10 days, after Uzbek transportation companies called for the fruit to be transported in cargo ships.
"The delegation will discuss the matter with Uzbek custom officials," said Munir Farhad, the spokesman for the Balkh governor in Mazar-i-Sharif, the provincial capital.
Farhad has earlier told Pajhwok Afghan News the issue had been once discussed at a meeting in Mazar-i-Sharif. Chamber of Commerce and Industries chief Dr. Mohammad Hashim was tasked with tracking the issue and reporting to the governor's house immediately, he has said.
Hashim said Afghanistan had no agreement with Uzbekistan on export of its goods through cargo ships. He also confirmed a delegation was being sent to the neighbouring country for resolving the issue.
Over the past 10 months, 10,000 tonnes of dried fruit has been exported to Uzbekistan and other central Asian countries from Afghanistan.
---
---
Related Articles
The United Nations World Food Program (WFP) welcomes a new contribution of EUR 3.6 million from the European Union (EU)
According to the Kabul Bank Receivership Department's officials, the bank's existing properties are not sufficient to compensate for the lost
According to a research paper titled "Nomad Settler Conflict in Afghanistan Today", nomad sedentarisation has been of growing importance as a source