Sugar, firewood prices fall in Kabul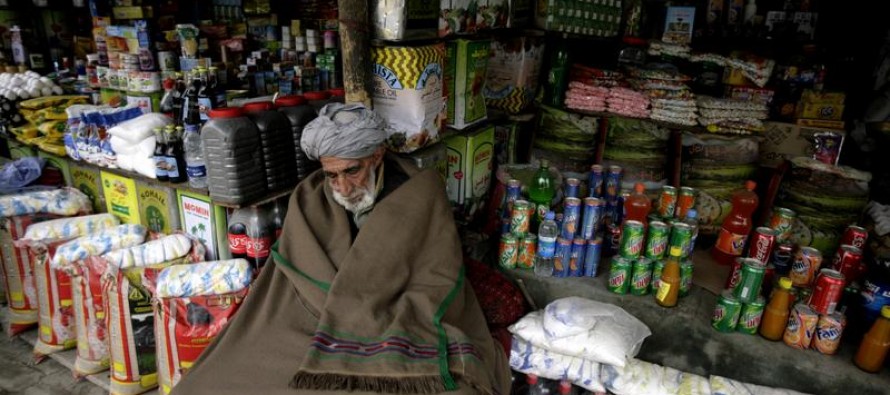 Sugar and firewood prices fell in Kabul during the outgoing week, when a 50 kilos bag of rice was sold 60 afghanis up against its last week's rate, retailers said on Thursday.
The rate of a 50-kg bag of Pakistani sugar dropped from its last week's 1,780afs to 1,700afs, but that of rice jumped from 3,300afs to 3360afs, Food Traders' Union head Haji Fazal Rahman said.
Other food items remained stable. A 50-kg bag of Pakistani flour cost 1,110afs, a five-kg tin of Momin ghee 400afs, a kilo of African black tea 200afs and the same amount of Indonesian green tea 175afs, with wholesale prices varying from retail rates in some parts.
Khan Ali, a shopkeeper in the Karta-i-Seh locality, sold a 50-kg sack of Pakistani rice for 3,900 afs and a 50-kg bag of sugar for 2,000 afs.
He worked out the rate of a 50-kg Pakistani flour bag at 1, 200afs, a five-kg tin of Momin ghee at 460afs, a kg of African back tea 280afs and the Indonesian green tea 200afs.
A firewood stall owner in the Dashi Barchi area, Hajji Sultan, said he sold 560kg of cedar for 6,800afs, recording 200 afs fall against its previous rate of 7,000afs.
A kilogram of liquefied gas was sold for 50afs, a rate fixed by the Ministry of Commerce last week, dealer Mohammad Sharif told Pajhwok Afghan News in Qala-i-Zaman Khan. He claimed other dealers sold a kilo for 60afs.
Petrol and diesel prices stayed stable at 55afs and 58afs per litre respectively, said Mohammad Siddique, a filling station worker in the Taimani neighborhood.
One gram of Arabian gold accounted for 2,400afs and the same amount of the Iranian variety for 2,000afs, the same price as last weak, jeweler Abdul Baseer said.
Moneychanger Khwaja Mahmud Jan said the buying rate of a US dollar was 51.90 afs, while 1,000 Pakistani rupees valued at 521afs. Last week's exchange value of the greenback stood at 51.80 afs and 1,000 Pakistani rupees at 524 afs, he said. (Pajhwok Afghan News)
---
---
Related Articles
Buber is the newly launched online taxi service designed by the Afghan Holding Group, a private company providing inter-related professional
The United States Agency for International Development (USAID), in partnership with the Food and Agriculture Organization of the United Nations
The economy director Syed Qayas for eastern Nangarhar warned non-governmental organizations that their offices would be shut down if they