Supreme Group accused of defaulting on payments by Afghan logistics firms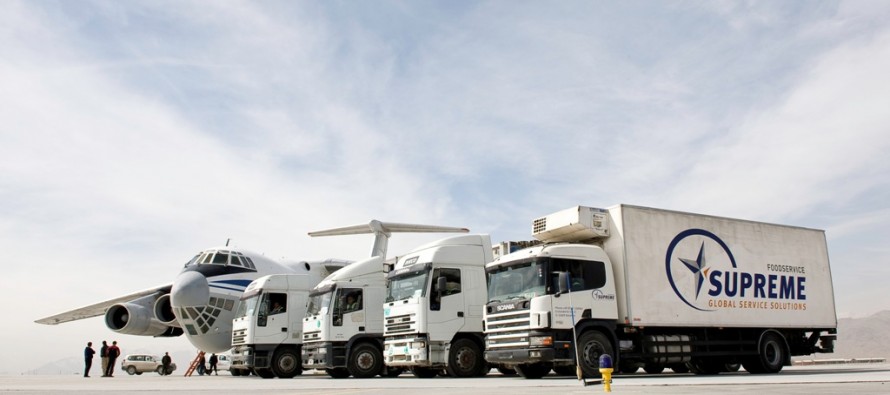 Representatives of many logistic firms had gathered in the Dispatchery area of Kabul on Saturday, chanting slogans against the Supreme Group, suppliers of goods to NATO-led troops and various diplomatic missions in Afghanistan, and accusing the Group of defaulting on payments.
According to the Federation of Afghanistan Civil Society (FACS), the Supreme Group is due to pay about USD 22mn to Afghan logistics firms.
The FACS has, therefore, called on the government to pressure the Group to clear dues and resolve contractors' problem.
Meanwhile, the Group has said that it was in talks with contractors to resolve disputes.
"In an operation of this scale, it is inevitable that disputes with contractors will occur from time to time," Pajhwok Afghan News quotes Carissa Crowley, external communications manager.
FACS chief Sadiq Mansoor Ansari further alleged that the foreign firm had also withheld wages of laborers and fares of vehicles, adding that the Group officials were staying in Dubai, with no official presence in Afghanistan.
---
---
Related Articles
A newly built airport terminal, funded by Netherlands, was inaugurated in central Uruzgan province. The terminal is built in accordance
Paiwand, Afghanistan's First Social Media Summit, announced today on its Facebook page a list of speakers that include: • Aimal
Ministry of Water and Energy officials announced that the designing process of Shahtoot Dam is completed and the constructing process