Supreme Group responds to the allegations against them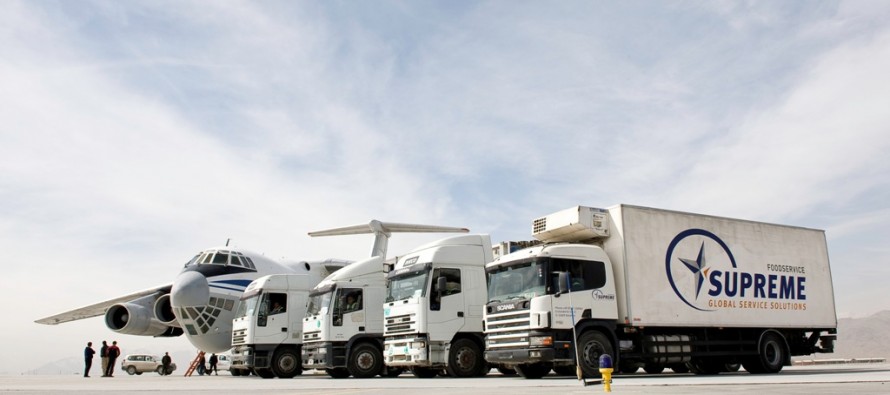 Supreme Group, suppliers of goods to NATO-led troops and various diplomatic missions in Afghanistan, was recently accused by Afghan logistic firms of defaulting on payments.
In a statement from Supreme Group sentt to Wadsam-Afghan Business News Portal, Supreme Group calls the allegations baseless and has further filed an arbitration complaint against Mansoor Jalal Logistics Company (MJLC) for USD 1.2mn value of missing fuel.
"Supreme also issues, yet again, an invitation to MJLC to meet with them and discuss any concerns in an open and appropriate manner or to follow the correct arbitration process as agreed in the contract which MJLC signed with Supreme for dispute resolution. To date, JMLC have not followed appropriate channels preferring, on Saturday July 13, (MJLC) to organize a protest in Kabul, falsely claiming that Supreme owed money, and threatening Afghan National employees who attempted to conduct their normal daily business."
"The claims made by MJLC against Supreme are totally unsubstantiated and Supreme is not in debt to MJLC. We view the demands and threats made against Supreme's employees, assets and operations as an illegal attempt to extract money that is not owed."
As per the statement, Supreme Group does not expect the Attorney General's Office (AGO)  to enter a commercial dispute with no criminal acts when both parties have contractually agreed to independent arbitration as the way to resolve disagreements.
"We are surprised that MJLC decided to protest rather than negotiate through the correct channels. The standard process for commercial dispute resolution is to enter into arbitration as specified in the contract which MLJC was pleased to sign. MJLC did not use any of the normal options one would expect, instead they decided to make incorrect claims, disrupt our business and threaten our Afghan national employees."
Partnering with Afghanistan for the past 10 years, Supreme Group manages the largest supply chain into the country in support of the military and diplomatic operation.
According to the statement, Supreme is one of the largest private employers of Afghan Nationals today, with around 65% of the workforce in Afghanistan being Afghan Nationals.
"It is a part of doing business that disputes arise and we remain committed to resolving such disputes in a fair manner. If commercial matters cannot be resolved through good faith talks then we will seek resolution through independent arbitration. Suppliers that are using threats and disruption to enforce their views will not be successful."
---
---
Related Articles
The World Food Program (WFP) turns to Afghan local factories to purchase biscuits for its food programs launched in various
The Teacher Education Directorate (TED) of the Ministry of Education invited a team of dedicated education professionals to take part
The Afghan government is still in the process of recovering the millions of dollars that disappeared from Kabul in mysterious