Survey of the Afghan-Tajik-Turkmen Railway to begin soon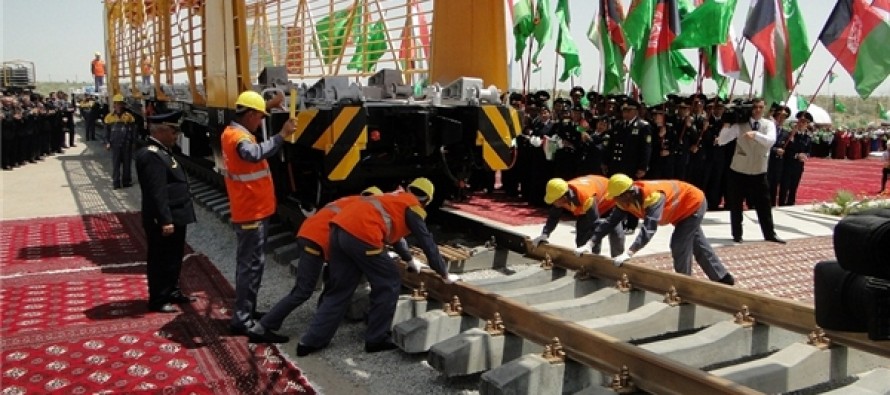 The Afghan Ministry of Public Works (MoPW) announced Thursday that survey of the Afghanistan-Tajikistan-Turkmenistan railway would begin soon.
"A foreign firm has won the contract for surveying this project. The firm will launch its survey after approval from the Asian Development Bank," said Deputy Technical Minister of the MoPW, Nurgul Mangal.
Mangal added that the paperwork was sent to ADB's office in Philippines for vetting and approval.
MoPW approved the foreign company to evaluate the technical and financial modalities of the Afghan section of the transnational railway construction following a competitive bidding process.
The 400-kilometer rail project will connect the Afghan town of Akina-Andkhoy to Atamurat Ymamnazar in Turkmenistan and Pyandzh in Tajikistan.
The three countries' presidents inked a trilateral framework agreement on the construction of a railroad in a tripartite meeting in Turkmenistan this March.
The Asian Development Bank has pledged to fund the construction of the railroad after the cost and design of the project is completed.
This will be Afghanistan's second railroad once it is completed. Currently, the only railroad operating in Afghanistan is the Hairatan-Mazar railroad.
---
---
Related Articles
By Ahmad Shah Ghanizada The U.S. Special Inspector General for Afghanistan Reconstruction (SIGAR) following a statement revealed that an Afghan
The Ministry of Agriculture, Irrigation and Livestock of Afghanistan (MAIL) and United States Agency for International Development (USAID) signed agreements
A 21-day training workshop in English and computer skills for district agricultural departments came to close in Faizabad, Badakshan. As