Swedish Committee for Afghanistan continues its work in Afghanistan in 2014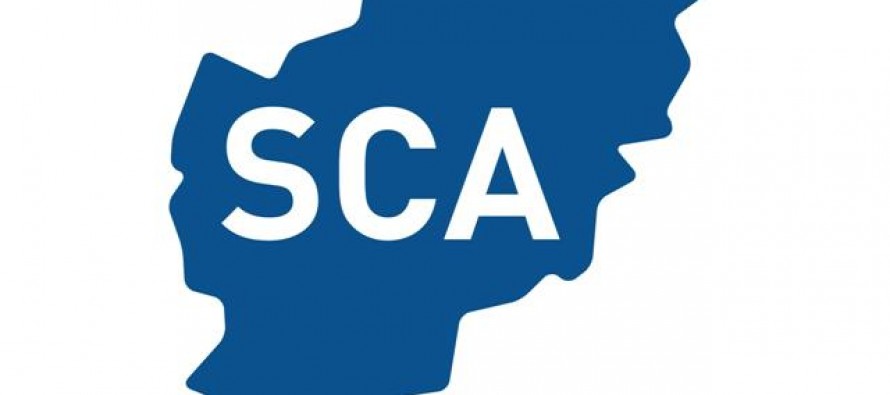 Swedish Committee for Afghanistan (SCA) will continue its activities within the areas of Health, Education, Rural Development and Rehabilitation of Afghans with Disabilities according to a comprehensive work plan of 2014:
Education Programme
While continuing support to 2600 Community Based Education classes with 78000 students (68% girls) and 238 Nomadic Classes with 6440 students (55% girls), the Education Programme in 2014, will extend its support to girls' continuation of their secondary education through 27 Coaching Classes with 544 girls and women. Furthermore the Programme will conduct a study on possibility of initiating pre-schooling in communities where CBE classes already exist.
Aiming at more focused and qualitative support to CBE schools, the Programme is going to phase out its support from Model Schools during 2014 and spend the resources in capacitating the Hub Schools.
The Programme will make high efforts to ensure children studying in SCA supported education facilities enjoy from productive and child friendly learning environment. In collaboration with the Rural Development Programme, physical infrastructure of SCA supported schools will be improved through construction of standard classrooms and other attached facilities. That will provide adequate learning space for 2,400 children (60 girls). Furthermore, by joint implementation of the School Health Project, around 29,000 students (60% girls) of the CBE schools will be exposed to medical checkup and around referral services during the year.
The Programme will continue to work in partnership with the education system to increase the number of qualified teachers in the country and the quality of teaching in schools. Teachers, and school administrators, will continue to benefit from in-service initiatives. Efforts will be made to share resources with the district and provincial teacher training centres, as well as the provincial science centers.
In addition, 30 teacher educators from the provincial Teacher Training Colleges already enrolled in the third intake of the Teacher Education Master Programme (TEMP) will complete the designed program by defending their master theses in Karlstad University of Sweden.
Health Programme
In 2014, SCA Health Programme will implement the Basic Package of Health Services (BPHS) and Essential Package of Hospital Services (EPHS) in Laghman and Wardak provinces, in partnership with Ministry of Public Health.
In Laghman SCA will continue to support 41 health facilities with 326 staff and continue to run Mehterlam provincial hospital. In addition, SCA will continue to run Community Health Nursing Education programme and Community Midwifery Education Programme (CME). To empower women to make informed choices about their own health and the health of their families, and to promote increased utilization of reproductive and child health services, SCA will establish 30 Learning for Healthy Life (LHL) Classes. To expand the umbrella of health education and health care to schools in order to cover the needs of a section of the population, SCA will implement School Health Project in 3 schools.
In Wardak, SCA will continue to support 57 health facilities with 513 staff and continue to run Maidan Shahr provincial hospital. In addition, SCA will continue to run Community Midwifery Education Programme (CME). In addition, SCA will establish 30 LHL classes and implement School Health Project in 3 schools.
Similarly in Samangan, SCA will establish 30 classes of LHL and will implement School Health Project in 6 schools. In addition, 21 females will be trained in Community Midwifery Education Programme (CME), while 24 females will be trained in newly established Community Health Nursing Education programme.
As part of an integrated approach as mandated by the Strategic Plan 2014-2017, SCA will not only implement health-specific activities, but would also substantially boost the efforts of other programmes so that effective contribution is ensured toward achieving the set targets as enshrined by the strategic plan 2014-2017.
Rural Development Programme
The Rural Development Programme will dedicate greater resources to capacity development of community groups and government institutions at sub-national levels in 2014. RDP will focus increasingly on assisting target groups to develop their own organizations through which they can identify and implement solutions to their development problems.
Rural Development Programme (RDP) will also support structures for sub-national administration in order to strengthen development planning and delivery of services.
Under the new Strategic Plan, RDP will facilitate individuals and households to secure means of living in areas that are more diversified than what only carpets present. In order to ensure that we have the necessary expertise in place and to test this, we will pilot this strategy in 2014 in a limited geographical area where we are already present and have developed the trust of the local community.
In 2014 RDP will focus on construction and rehabilitation of 9 education and 17 health facilities, 190 wells and 950 latrines (subject to change) in various provinces. 19950 persons will get access to potable water while 12160 people will be educated in hygiene and they will be provided hygiene kits. Water and sanitation implementation projects will cover four districts in three provinces.
The NSP will continue supporting 544 CDCs in order to improve their capacities and enable them implementing village level development projects in Maidan Wardak provinces. NRP is adding another 55 CDCs for support and block grant and will pilot the livelihood project in 10 communities in Balkh and Samangan provinces.
Rehabilitation of Afghans with Disabilities (RAD) Programme
As a result of the new direction of SCA's Strategic plan for 2014-2017, disability is now considered a cross- cutting issue within SCA programmes. Therefore RAD will be working together with SCA programmes to strengthen persons with disabilities' access and utilization of SCA Health, Education and Rural Development projects and activities.
To contribute to the achievement of Strategic outcome and objectives RAD will conduct the following activities in 2014.
• 2731(988 girls) with visual, hearing and learning difficulties receive preparatory education for inclusion in mainstream school;
• 630 (218 girls) will be included in mainstream school;
• 1000 (530 female) mainstream school teacher will be trained in inclusive education to facilitate their teaching to students with special education needs;
• 590(469 female) persons with disabilities will receive vocational training;
• 630(230 female) will start up /further develop small business through RAD revolving loan scheme;
• Support 14 Disabled Peoples Organizations (DPOs), Afghanistan Association of Physical Therapists (AAPT), Afghanistan Disabled and Vulnerable Society (ADVS) and the Afghanistan National Society of Orthotics and Prosthetics (ANSOP).
---
---
Related Articles
A 10-day training program on climate change and water resource is organized in Kabul by the South Asian Association for
Afghanistan's Cabinet did not approve the Mineral Law draft. President Karzai has said that the document requires further discussion and
Addressing a ceremony at the Sher Khan dry port, Afghan Finance Minister Hazrat Omar Zakhilwal said he would visit Tajikistan