Swedish Committee to launch 14mn AFN projects in Dehdadi district of Balkh province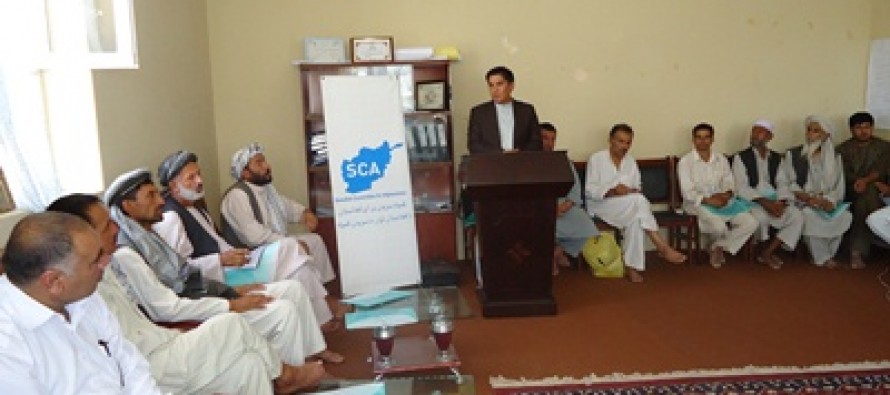 Swedish Committee for Afghanistan will spend more than 14 million Afghanis in Dehdadi district of northern Balkh province, as the Northern Rural Project (NRP) officially extended in the province.
SCA will implement the infrastructure and vocational training projects proposed by the community development council members.
During the opening ceremony held in Dehdadi district, the NRP manager Mr. Enayatullah Mujadidi at Swedish Committee for Afghanistan informed the audience the allocated budget will be spent for the capacity building of community development council members, vocational training of females whom will be trained in tailoring and carpet weaving.
Similarly infrastructure projects i.e construction of bridges, roads, protection walls and renovation of community centers proposed by the community development councils will also carried-out in the district.
 "More than five thousand families would benefit by covering 16 new CDCs with total budget of 14 972 080 Afghani.
The sub-project will exactly start from August 2013 and will end December 2014," Mr. Enajatullah) added.
The local community will contribute 10 percent cost of the projects.
---
---
Related Articles
The revenue department of southern Ghazni province has recorded a total revenue amount of 391mn AFN, which is 25% higher
According to the Ministry of Education, 69 schools in Paktia would receive buildings this year. The new buildings would help
The Afghan Ministry of Communication and Information Technology (MCIT) announced that 4G (fourth generation) services would soon be launched in