Tajik-Afghan-Pak delegation meet up to conclude trade agreement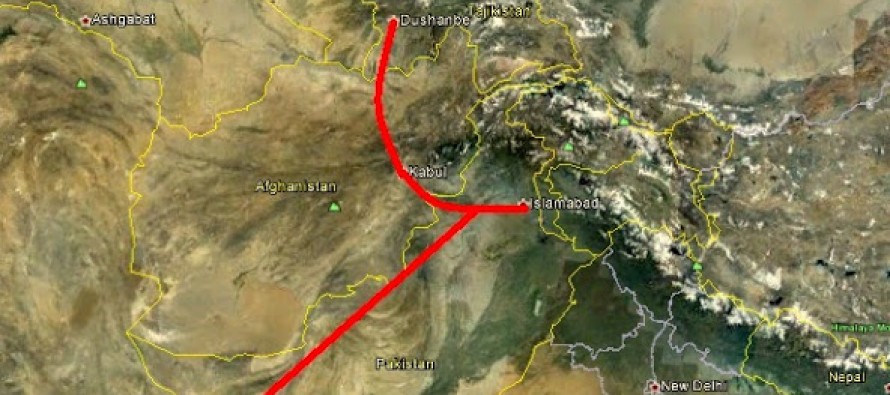 Delegations from Afghanistan and Pakistan met in Dushanbe, Tajikistan capital city, on Thursday to reach conclusive decisions on the trilateral transit agreement.
The Afghan-Pak Trade Transit Agreement (APTTA) was signed between Pakistan and Afghanistan in 2010, based on which Afghan traders can export their goods to other countries through Pakistan.
In July 2012, Pakistan had proposed to include Tajikistan in the transit trade agreement with Afghanistan to convert it into a trilateral accord and extend the trade to the entire region.
United States Agency for International Development (USAID) through its Trade Project has been working effectively with the Ministry of Commerce and Federal Board of Revenue (FBR) Customs for the implementation of the APTTA which came into effect on June 12, 2011 due to the Trade Project's efforts. APTTA is a successor to the 1965 Afghanistan Transit Trade Agreement (ATTA) which aims to boost regional trade between and through the two countries.
APTTA requires procedural and regulatory reform to discourage unauthorized trade and introduces mechanisms that reduce transit cargo dwell time.
With the completion of the APTTA, the United States and other NATO states are planning to revive the ancient Silk Road. This is to help the local economies of Afghanistan and Pakistan by connecting South Asia with Central Asia and the Middle East.
---
Related Articles
The United Arab Emirates (UAE) Ambassador to Kabul, Yousuf Saif Seba Al Ali, met with President Ashraf Ghani today in
The telecommunication industry is one of the rare success stories of Afghanistan since the oust of the Taliban in 2001.
In Badakhshan province, construction of a new administrative centre begins to help improve social services for the population of 47,000