TAPI project in a limbo once again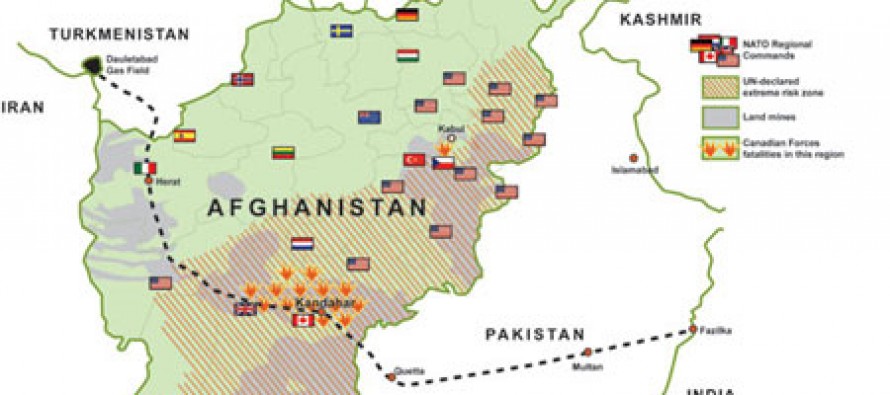 The much-awaited Tajikistan-Turkmenistan-Pakistan-India (TAPI) gas pipeline project is once again in a limbo after Turkmenistan backed off from the project in a meeting in Islamabad.
The USD 10bn pipeline has been pending due to absence of a credible operator. The French giant Total SA has expressed interest in leading a consortium of national oil companies of the four nations in the TAPI project. The Total SA consortium, which consists of French, Chinese and Russian companies, will lay and operate the pipeline.
Turkmenistan, however, does not seem to come to terms with this and maintains that its law does not provide for giving foreign firms an equity stake in the section of the pipeline stretching from the Dawlat Abad gas field to the Afghan border.
The Turkmen delegates argued their own government would be in charge of building that portion of the pipeline.
India called on Turkmen government to relax its domestic law and allow for an international firm to build the project.
"India's commitment to source natural gas from Turkmenistan through TAPI natural gas pipeline project and made a renewed pitch for the expeditious appointment of a mutually acceptable Consortium Leader, which is a vital step in the implementation of the project, in a time boundmanner," Economic Times quotes India's Oil Minister Dharmendra Pradhan.
The pipeline will be operational in 2017. It has the capacity to carry 90mn standard cubic meters a day gas for a 30-year period, of which India and Pakistan would get 38 mmscmd each, and Afghanistan would get the remaining 14 mmscmd.
---
Tags assigned to this article:
TAPI
---
Related Articles
Blockades due to dilapidated conditions of the roads have jacked up prices of food items in Faizabad, capital of Badakhshan.
The United States Agency for International Development (USAID) on Thursday announced the award of a major women's empowerment program for
The private school Seerat follows the general curriculum of the Afghan Ministry of Education before noon, and after that teaches