TAPI project kicks off in December: Comfirms President Ghani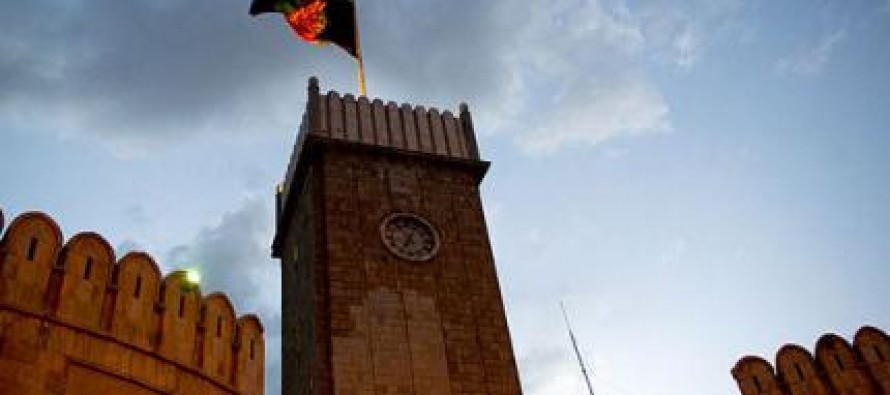 President Ashraf Ghani has confirmed that the Turkmenistan-Afghanistan-Pakistan-India gas pipeline project would cialis tablets foreign kick off in December 2015.
He made these remarks at a meeting with the prescription for cialis online East-West Foundation at the Presidential Palace.
According to a statement from the Presidential Palace, President Ghani emphasized once again on undertaking long-term projects aimed at connecting Afghanistan with the region.
He regarded the TAPI pipeline as a valuable project for Afghanistan's economy, adding that the net beneficiary from the project would be USD 500mn-600mn in walmart levitra royalty on the shipment of gas through Afghan soil to Pakistan and India.
He said the government was making efforts to strengthen the transport sector, which "would earn the country's 22% gross income", after withdrawal of foreign forces from Afghanistan.
According to sources, the construction of the pipeline will take 3-4 years and is designed to last for 30 years.
The project aims to export up to 33 billion cubic meters (bcm) of natural gas per year through a proposed 1,800-kilomter pipeline from the Dauletabad gas field in Turkmenistan along the highway through Herat, Helmand and Kandahar in Afghanistan, to Quetta and Multan in Pakistan, and on to Fazilka in India. The pipeline could become a recipe for long-term stability in Afghanistan by generating revenue for the Afghan government and creating jobs for Afghans in general.
ma
Tags: President Kabul
---
---
Related Articles
Samangan's Da Afghanistan Breshna Sherkat (DABS) and the Afghan-German Cooperation signed the contract for the construction of a power supply
By Hayes Brown-A new report from the Special Inspector General for Afghanistan Reconstruction (SIGAR) reveals that the United States spent
The World Bank is assisting Afghanistan's Ministry of Education with their development programs for the next 5 years, said the