TAPI's design work in progress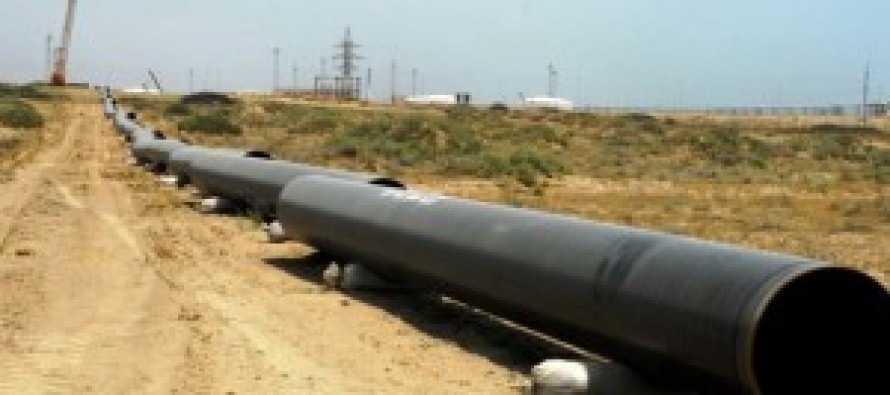 According to the Institute of Strategic Planning and Economic Development of Turkmenistan, design work on Turkmenistan-Afghanistan-Pakistan-India (TAPI) gas pipeline is underway.
The 1735km gas pipeline is expected to stretch from the largest gas field in Turkmenistan, Galkynysh, through Afghanistan's provinces of Herat and Kandahar to Fazilka, area located between India and Pakistan.
The four nations' president signed the intergovernmental agreement of the TAPI project in 2010 in Ashgabat, Turkmenistan.
The project has been a topic of discussion from 1990 onwards.
The Transaction Advisory Services Agreement (TASA) on the project was signed in November 2013.
As per the accord, the Asian Development Bank, which was recently appointed as Transaction Adviser for the project by the TAPI parties, would be able to form a world class consortium to generate finances for the USD 7.8bn TAPI gas pipeline through competitive solicitation.
Under TASA, there will be a monthly  retainer fee of USD 50,000. According to the News International, all subsequent retainers fee shall be paid in advance equivalent to six months retainer fee in lump sum, after the formation of the TAPI Ltd and execution of Novation Agreement.
A success fee of $30 million shall be payable by the consortium leader to the Transaction Adviser on the date on which the consortium leader assumes responsibility, adds the source.
The gas pipeline line will provide 500 million standard cubic feet (mscf) per day of gas to Afghanistan and 1.325 billion cubic feet (bcf) each to Pakistan and India.
---
---
Related Articles
WFP welcomes a new contribution of $2.7 million from the Government of Japan which will enable WFP to provide food
According to the Agriculture Department official, 100-hectare pistachio forests are being revived in northeastern Badakhshan province. Noor Mohammad said pistachio
The World Bank (WB) extended USD 250mn assistance to the Ministry of Rural Development and Rehabilitation for the completion of