Teacher Training Academy launched in Balkh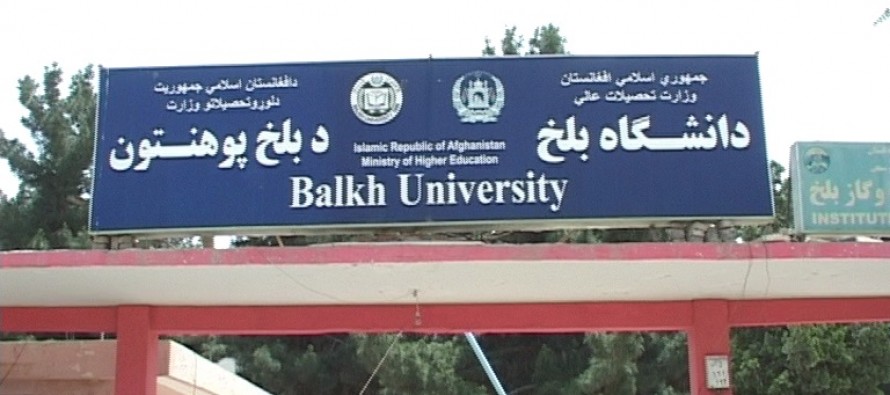 On Tuesday, 30th March 2013, a new TVET Teacher Training Academy (TTTA) was inaugu-rated in Mazar-e Sharif in Balkh Province. The ceremony took place in the auditorium of Balkh University. The German Government is supporting Afghanistan in its effort to establish a formal system of Technical Vocational Education and Training (TVET) as part of the National Education Strategic Plan (NESP) for Afghanistan.
Together with the Provincial Education Directorate (PED) interim facilities were provided for the start of the academy. The Gas & Oil Institute in Mazar temporarily provided rooms to support the important task of training new teachers for TVET. In the near future a new building for the TTTA Mazar will be built with the help of KFW Development Bank in Takhta Pol. This complex will host up to 900 students and will also feature dormitories.
A first TVET Teacher Training Academy was inaugurated in Kabul in 2011. An academy building is currently under construction. The overarching goal of the TTTA project is to improve the standard of qualifications of teaching staff at the vocational schools in engineering professions, crafts and trades, thereby also raising the quality of training for future pupils. Practical courses that reflect the demands of the labor market are established at the schools.
Currently the training focusses on business administration and information technology. Within five semester students will be qualified for their assignments as teachers in TVET schools. The programme also provides equipment and aims to help develop curricula and foster cooperation with the private sector.
On behalf of the German Federal Ministry of Economic Cooperation and Development (BMZ) the Deutsche Gesellschaft für Internationale Zusammenarbeit (GIZ) GmbH and KfW Development Bank implement the TVET projects in close partnership with the Afghan Ministry of Education and the Deputy Ministry for Technical Vocational Education and Training (DM TVET).
---
---
Related Articles
The first meeting of the High Economic Council meeting was hosted by President Hamid Karzai on Wednesday. President Karzai set
The National Solidarity Program (NSP) of the Ministry of Rural Rehabilitation and Development (MRRD) has completed 13 development projects in
Baghlan's District and Provincial Governor Offices (DGOs and PGO) presented their development plans for the province's various districts over the