Technical works of TAPI project kick off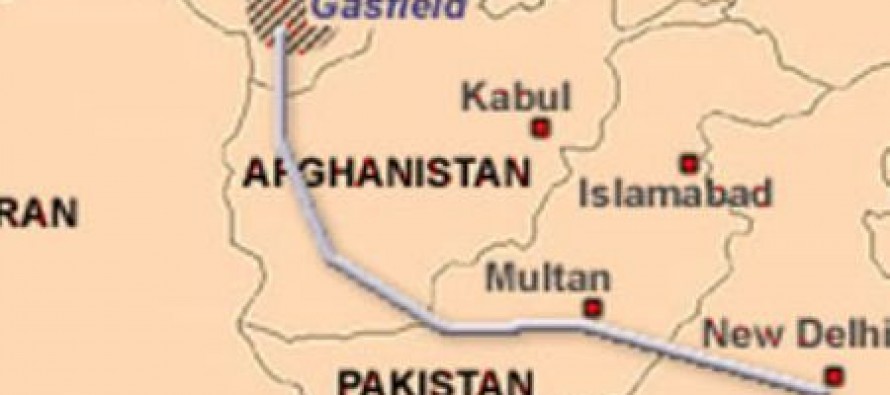 According to the Afghan Ministry of Mines and Petroleum, technical works of the Turkmenistan-Afghanistan-Pakistan-India project have kicked off and the construction work is expected to begin at the beginning of 2015.
The Afghan government has earmarked USD 5mn for the survey and other works of the project, said Mines and Petroleum Ministry's Development Program, Abdul Jalil Jamrani.
"The technical works of the project will take up to one year. Construction of the project will take at least three years and gas will be transferred to Afghanistan, Pakistan and India by the end of 2017 or beginning of 2018," said Jarmani.
The 1735km gas pipeline, also known as the Trans-Afghanistan Pipeline (TAP), is expected to stretch from the largest gas field in Turkmenistan, Galkynysh, through Afghanistan's provinces of Herat and Kandahar to Fazilka, area located between India and Pakistan.
The four nations' president signed the intergovernmental agreement of the TAPI project in 2010 in Ashgabat, Turkmenistan.
It is said that at least USD 11 billion has been invested on the project that has the capacity of transferring around 33 billion cubic meters of natural gas in a year.
The gas pipeline line will provide 500 million standard cubic feet (mscf) per day of gas to Afghanistan and 1.325 billion cubic feet (bcf) each to Pakistan and India.
A number of economic pundits consider the project to be vital for economic and security improvement of Afghanistan and have called on the Afghan government to expedite the implementation of the project.
According to Mines and Petroleum Ministry, the project would generate job opportunities to thousands of Afghans and bring in billions of dollars in revenue to the government.
---
---
Related Articles
Da Afghanistan Bank, Afghanistan's central bank, announced that a series of $32mn humanitarian cash aid package was delivered to Kabul.
Chargé d' Affaires Ambassador Hugo Llorens welcomed the agreement of the Government of the Islamic Republic of Afghanistan to transition
In addition to other fees and expenses of the crippling wedding ceremonies in Afghanistan, the high cost of live bands