Tehran bans imports of luxury items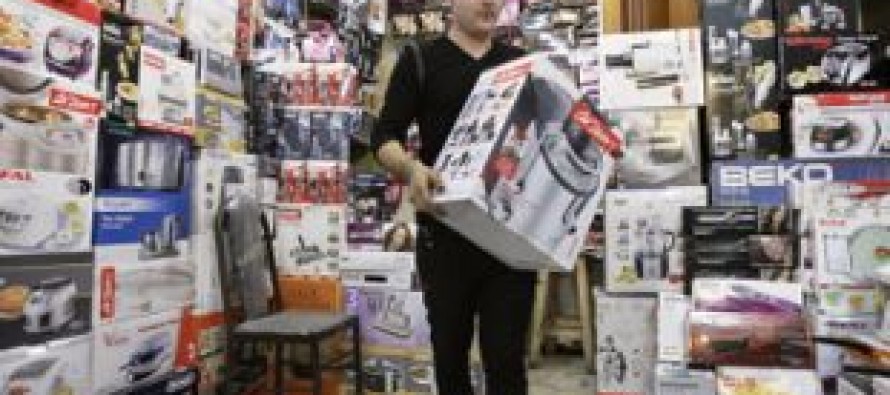 Sanction-hit Iran has announced a ban on imports of luxury items-ranging from high-end cars to coffee to toilet paper.
Tehran has taken this move to control the flow of money outside the country and to promote domestic products.
The increasing economic pressures from the West in the form of sanctions have choked off Iran's commerce and its vital oil revenue, which account for 80% of the country's foreign currency revenue.
A Commerce Ministry official, Sasan Khodaei, was quoted by the IRAN newspaper as saying the reason for the import ban was to keep Iran's foreign currency within its borders, as part of a so-called "resistance economy" to try to ride out sanctions.
"Last year the amount of import of luxury goods was about 4 billion. By stopping permits on them there will be a remarkable saving of hard currency," said Khodaei, who also predicted that some items on the current banned list, such as laptops and cellphones, could be removed eventually because there may not be enough domestic production to meet demand.
With 75 million people and a highly developed middle class, Iran has long been one of the major consumer markets in the Middle East. Nearly every major foreign brand – Coca-Cola Co., Samsung Electronics, Panasonic – make their way to Iran through local subsidiaries or assembly plants. Other products such as Apple iPads arrive via black market routes from Turkey, the Caspian Sea or across the Persian Gulf.
Critics say the new bans will only boost smuggling, which now comprises 15 billion worth of goods annually, according to some estimates. That's more than three times the import of "luxury" goods cited by the Commerce Ministry. "People will find a way to smuggle in what the Iranian consumer wants," said Boroujerdi. "They always have."
The sanctions also include barring the country from the major financial international banking system, which has resulted in plunging the Iranian currency to its record low and forcing traders to resort to hand-carrying gold and cash from the nearby commercial hubs of Istanbul or Dubai.
Some traders had also turned to the neighboring Herat province of Afghanistan with trucks of Rial currency to trade for dollars.
---
---
Related Articles
Swedish Committee for Afghanistan (SCA) completed construction of a Comprehensive Health Clinic (CHC) and a school building and handed-over to
By Ahmadshah Ghanizada-Officials in Herat provincial transportation department on Sunday announced an increase of 18% revenue during the first 6
China's largest oil company is due to start commercial production of crude oil in Afghanistan shortly, heralding a resource boom