Telecommunications Services Expanding in Rural Afghanistan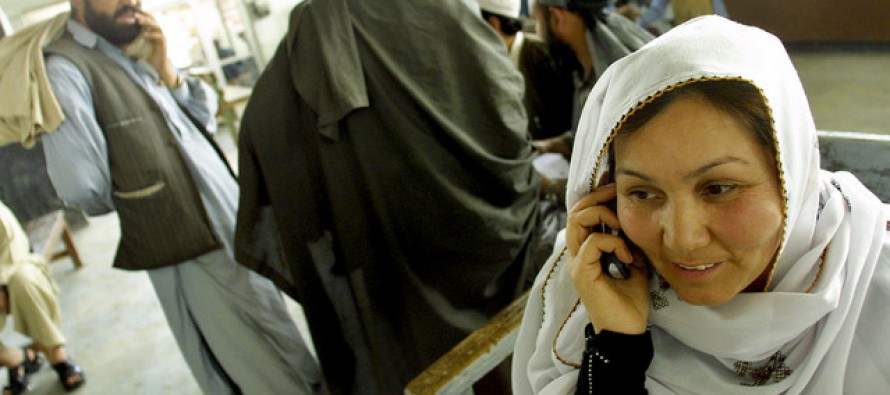 Afghanistan Ministry of Communications and Information Technology through various programs is expanding telecommunication services to rural areas of Afghanistan.
Ministry officials said that 220 new antennas are installed in remote areas of Afghanistan, where people to date did not have access to telephone services.
Technical Deputy Minister Barialai Husam signed the contracts on antenna installations with private companies on Sunday.
"The project costs USD 28mn. The Ministry is trying its best to increase people's access to telephone services. This project, which is handled by three different private companies, will be completed within a year and more than half a million Afghans will be provided with telephone services," said Mr. Husam.
According to Mr. Husam, with regards to nationwide access to telecommunication services, the Ministry has carried out 5 projects since the past four years. The implementation of some of these projects has faced many security issues.
The sixth project of the Ministry would be executed in collaboration with Afghan Telecom, MTN and AWCC and would provide phone coverage to residents in 185 districts of Afghanistan.
Meanwhile, residents in Kabul city complain about the low quality of phone coverage and call on the government to first solve the issues of telephone services within the capital.
 "Services of communication companies in Afghanistan are poor. Reception is lost while talking or you do not get reception at all in many houses. I suggest that the government should solve the phone coverage issues within Kabul first before considering other regions," said a resident in Kabul.
People have also complained about the high telephone charges.
Currently, the national communication company and four private communication companies provide telephone services to the citizens.
Eighty-five percent of people in the country have access to communication services.
---
---
Related Articles
Kabul residents have complained about the prices of commodities rising two-fold as Eid days are approaching. "Two days are left
The United States Agency for International Development (USAID) will release $15 million to the Afghan government from the U.S. –
Afghanistan's ambassador to Pakistan, Janan Musazai, met with business community in Pakistan and invited them to invest in Afghanistan. He