Tension at Torkham border costs Afghan traders $10mn in losses daily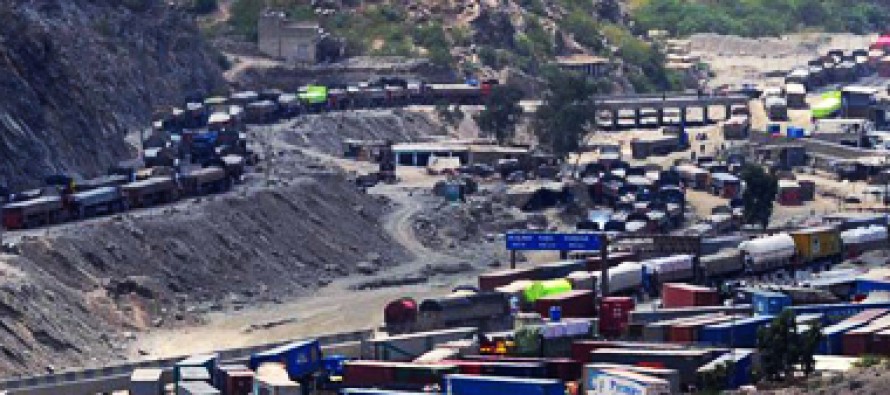 The recent tension at the Torkham border between Afghanistan and Pakistan forces result in a daily loss up to USD 10mn to Afghan traders.
Forces on both sides of the border started fire exchanges four days ago after Afghanistan prevented the Pakistanis from constructing a gate at the border crossing.
According to the Afghanistan Chamber of Commerce and Industries (ACCI), shops and storage facilities on both sides of the border have remained shut since the clash.
Afghan traders rely on the Torkham border to get their goods to Karachi Port from where the goods are imported to foreign markets.
Thousands of trucks loaded with food and non-food items remained stranded across the border in Pakistan with each container in the trucks costing a daily loss of USD 100.
The halt in trade activities at the border has caused a price hike of 25-30% inside Afghanistan.
Afghanistan and Pakistan trade goods worth USD 2.5bn annually, with 60% of Afghanistan's imports happening via Torkham.
The ACCI urged Afghan traders to consider other routes for their imports and exports as they would incur huge losses due to continuous political tensions with Pakistan.
---
---
Related Articles
According to APA, 30% of the International Security Assistance Force (ISAF) is being withdrawn from Afghanistan through Azerbaijan. Answering the
Afghanistan's eastern Nangarhar province has witnessed 70% increase in industrial activity with the establishment of 30 new factories at Sheikh
Funded by the Ministry of Rural Rehabilitation and Development and 10% by the National Solidarity Program, 59 uplift projects have