The first cultural exhibition held in Kabul city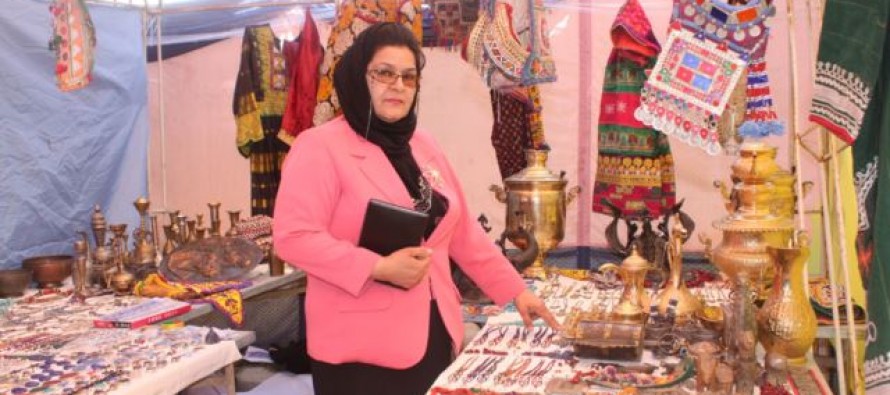 An exhibition of Afghan arts, paintings, calligraphy, books and handicrafts was held in Bagh-e-Babur of Kabul city on Tuesday by the Maihan Youth Organization and the Afghan Anti-Corruption Network with collaboration from the Kabul Municipality.
The organizers regarded such exhibitions important for lessening violence and for raising awareness about Afghan culture.
"For peace, stability, development, transparency and good governance, people need to read. The Afghan Anti-Corruption Network does not only perform its iconic function of fighting corruption but also renders protection against corruption. Our network supports such exhibitions to raise awareness about our culture and to promote the culture of reading," said Tariq Iqtidari, Head of the Afghan Anti-Corruption Network.
A number of officials from the government and from the opposition parties attended the inaugural ceremony of the exhibition and agreed on the promotion of arts and culture in the country.
Deputy Minister of Information and Culture Din Mohammad Mubariz Rashidi called on working more on the cultural aspect of the country.
"We must invest in our culture to keep it alive. The decades of war have distanced us from our very culture. If we do not save our culture now, we will never get Afghanistan out of darkness."
Some of the opposition parties accused the Ministry of Information and Culture for its failure in launching cultural programs.
"Lack of attention and responsibility towards our culture has resulted in widespread corruption, violence and discrimination," said Sayed Aqa Fazil Sanchkari, spokesperson to the National Coalition of Afghanistan.
A number of culturists believe that  the role of culture in the country is effective in reducing violence and war.
---
---
Related Articles
Roshan will remain the title sponsor of the Roshan Afghan Premier League for the next three years. This announcement was
Iranian Ambassador to Afghanistan Abul Fazl Zohrehvand discussed strengthening economic, scientific and cultural ties with Afghanistan during his visit in
Traders complain about the decline in saffron sales and said saffron sales had dropped 20%-20% in 1400 solar year. Traders