The fiscal budget must be in line with people's needs – Afghan civil societies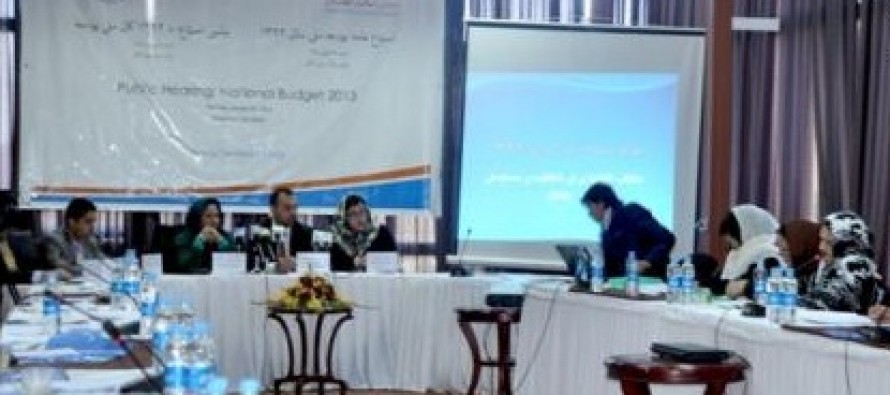 The Integrity Watch Afghanistan (IWA) and the Afghan Coalition for Transparency and Accountability (ACTA) urged the Afghan government to incorporate the views of the general public on the allocations of the budget.
The two most active civil society organizations in the country held a joint meeting aimed at bringing together the thoughts and recommendations of the participants on the budget in a hope the government could produce a balanced budget this time.
The organizations alleged that the government has failed to manage the budget satisfactority.
Syed Ikram Afzali, IWA public relations officer, said if public opinions were considered, the move could help the government initiate real pro-poor budgetary measures and reflect its priorities.
"People can help oversee projects initiated by the government in their areas. A better use of funds is possible only when the masses are involved in the process," he suggested.
The Wolesi Jirga or the House of the Representatives rejected the draft budget last month, citing unbalance accounts as the reason.
---
---
Related Articles
The trade between Pakistan and Afghanistan has dropped by over 40% in the past quarter, reported the Pakistan-Afghanistan Joint Chamber
Da Afghanistan Bank Head Noorullah Delawari linked the recent depreciation of Afghani currency to the illegal outflow of foreign currency
The Afghan Ministry of Commerce and Industries said Saturday that Afghanistan will have specific conditions for the trilateral transit pact