The new building for the Afghan Jamhoriat hospital still not being used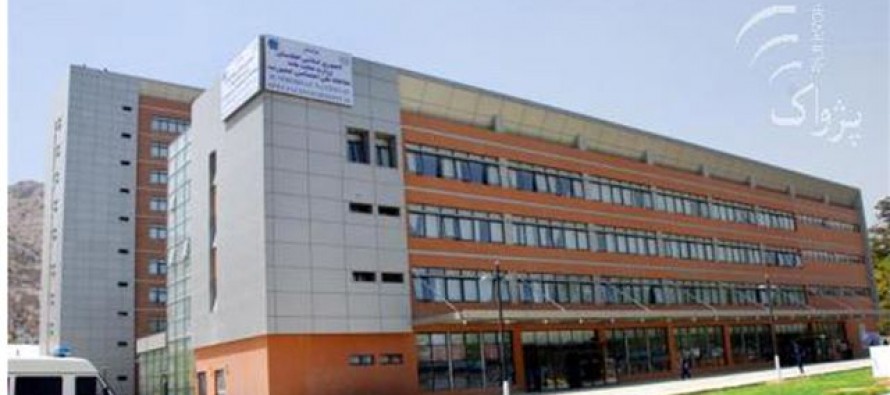 President Hamid Karzai inaugurated the new https://wadsam.com/shop/cialas/ building for the Afghan Jamhoriat hospital three years ago, but it has not been yet used since then.
Patients are still being treated in the old building where facilities are limited, although the new building is equipped with new, high-tech facilities.
The old building consists pictures of generic levitra of only 200 beds, which has caused many problems to the patients and their attendees.
Some patients at the hospital expressed their concerns as such:
"My blood tests along with my transportation expenses have cost me 1,400 AFN."
"Some tests are done inside the hospital, while some are done out of the hospital."
Dr. Najibullah Nesar, head of the staff at the hospital, said that the new building has not been yet transferred officially under their ownership so far.
He said that discussions about this issue are going on with the Aga Khan Foundation to assist with the operation purchase viagra usa of the hospital.
"When the hospital was first inaugurated, the Ministry of Public Health wanted to buy levitra online viagra operate it. As the hospital's expenses were high, the Ministry's budget could not afford to run it. Several NGO's and foreign organizations were consulted. Recently, engineers from the Aga Khan Foundation have visited the hospital, but they have not yet taken any action."
The Jumhoriat hospital was constructed in 1976. With the establishment of the new Afghan government, the Chinese undertook the reconstruction of the hospital.
As the reconstruction work was in the process, the building collapsed due to some technical problems, which caused the death of 13 Afghan workers.
China, then, promised to build a new building for the hospital and equip it with modern facilities.
The building was finally inaugurated in 2009 by President Hamid Karzai.
The authorities are still in talks with organizations to assist with funding the operation of the facilities in the hospital.
Afghanistan's health sector remains to be underdeveloped despite the influx of billions of dollars of aid.
Lack of proper health care results in the death of thousands of Afghans annually.
---
---
Related Articles
by Muhammad Hassan Khetab & Tanh  An Afghan construction company alleged that a US firm failed to comply with its
Pajhwok Afghan News Weekly Price Report- The prices of rice and sugar decreased while the rates of diesel and gas
The week of November 16-22 marked the Global Entrepreneurship Week (GEW) in Kabul. GEW is a celebration of innovators who