The second phase of Afghanistan's steel factory inaugurated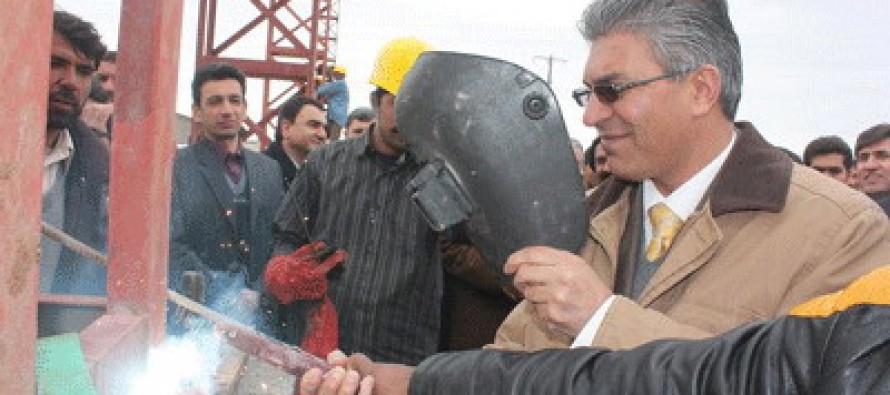 The second phase of the major iron processing factory in Herat has been inaugurated.
The project, costing USD 11mn, was inaugurated by local officails and the Afghan Chamber of Commerce and Industries (ACCI) branch in Herat.
Speaking at the inauguration ceremony, Herat's Governor Dr. Daud Shah Saba said that Herat has been able to woo more than 100 million dollars of investments in its industrial sector during the present year.
The iron processing factory, named "Afghan Steel", produces more than 300 tons of steels from its two phases.
The second phase of the factory is expected to generate job opportunities to hundreds of the residents.
The factory is an important step towards the economic development of Afghanistan.
Herat's representative, Nesar Ahmad Ghoriyani, said that dozens of local and international investors have expressed their willingness to invest in Herat.
According to him, the lack of support from the government has caused a few investors to turn away.
Meanwhile, Head of the Afghan Steel Abdullah Rassouli said that the factory is capable of competing with foreign factories.
---
---
Related Articles
Residents in Kabul have called on the government to address the proliferation of illegal bore wells. "Illegal wells have exhausted
Ministry of Public Works signed the USD 17.8mn contract of the reconstruction of Doshi-Pulkhurmi road with Nabizada Wardak Construction Company.
The International Monetary Fund (IMF) completed the Fourth Review of Afghanistan's economic program supported by an arrangement under the Extended