There would be no major crisis in Afghanistan post-2014- President Hamid Karzai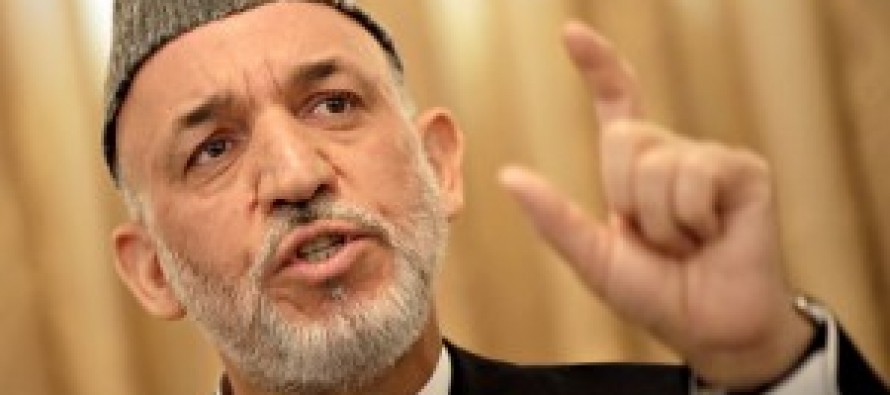 Addressing the inaugural ceremony of the Afghanistan National Industrial Conference, President Hamid Karzai assured his country that Afghanistan would not face any economic crisis after 2014, when many of the foreign troops are scheduled to leave.
He alleged the Western media for presenting a negative a picture of Afghanistan after the withdrawal of foreign troops and called such speculations baseless.
"Clearly the US and its allies are spreading such propaganda to merely promote their interests in security deals with Afghanistan. And we seek our own benefits," said President Karzai.
He reflected on the recent survey released by the Asia Foundation. According to the survey, more than 50% of the Afghan population have shown optimism about Afghanistan's future and said the country was moving in the right direction.
The President emphasized on the importance of the growth of domestic products and ways to protects them against the competition from the neighboring countries.
He urged foreign and Afghan entrepreneurs to make use of the investment opportunities offered by his government.
---
---
Related Articles
Afghanistan's private international airline, Safi Airways, has been accredited for maintaining high safety standards. Chief Executive Officer (CEO) Prato Captain
The Organization for Security and Co-operation in Europe (OSCE) will send a support team to Afghanistan to assist with the
When offering career advice to young professionals and entrepreneurs, the two things that always top my list are to find