Thousands of Tourists Visiting the Ancient Herat City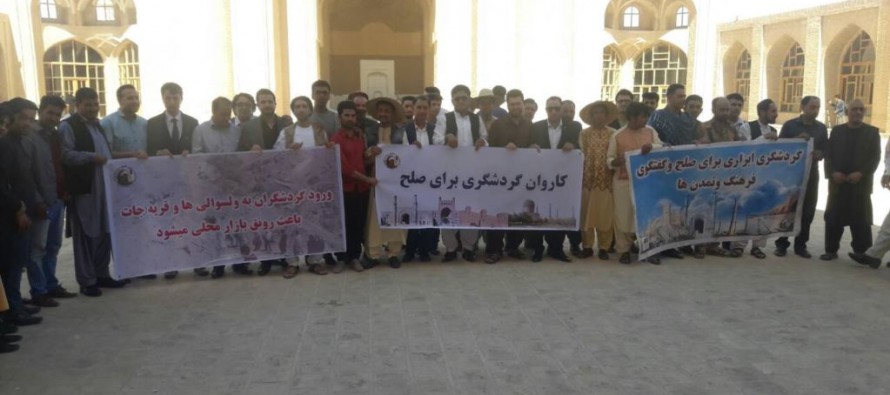 Twenty five thousand tourists–of which 500 were foreigners from 28 different countries– visited the ancient and historical places of Herat in the past one year.
Provincial cultural officials of Herat said they are striving to expand the tourism industry by launching trips to different parts of the province.
Herat used to be one of the main tourism destinations in Afghanistan; however, the decades of wars and ravages destroyed the tourism industry.
Recently, officials of the department of culture and information are working to revive the tourism industry.
About 200 youth, women, representative of international hotels and cultural figures started Herat's first tour under the name of "Tourism for Peace" to visit historic attractions in Gurzai district of the province.
Arya Raufiyan, head of the culture and information department in Herat, said the purpose of this tour is to promote the culture of tourism and showcase the improvement of security situation in the city and districts.
"We have this program for other districts like Krokh, Ghoriyan, Zinda Jan and Rubat Sangi. And, we will continue this program in the rest of the districts as well," said Raufiyan.
According to the officials, the department of culture and information in Herat has generated about 1.2 million Afghanis in revenues from tourism in the past one year.
---
---
Related Articles
In collaboration with the Great Britain World Development Commission (GBWDC) and the European Campaign for Human Rights (ECHRA), the Afghanistan
Minister of Information Technology and Telecommunication Eng. Amirzai Sangin announced on Wednesday that the issuance of the first ever computerized
The US Ambassador to Afghanistan Michael McKinley addressed several Afghan journalists on Wednesday and assured that the US-Afghan relations will