Three cooperation agreements signed between China and Afghanistan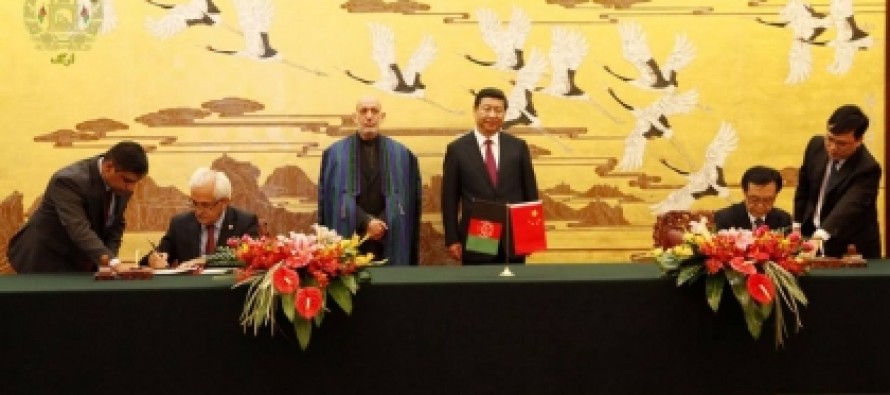 Three cooperation agreements were signed between China and Afghanistan on Sunday.
The signing ceremony took place in presence of President Hamid Karzai and his Chinese counterpart Xi Jinping.
Dr. Rangeen Dadfar Spanta, Afghan advisor of national security affairs, and Chinese Commerce Minister signed the first agreement where the Chinese government pledges to provide 200mn yuans as a gratuitous aid to Afghanistan.
The aid will be spent in various projects in consultation of the two countries.
The second agreement was signed between Afghan Political Deputy Minister of Foreign Affairs Arshad Ahmadi and Deputy Foreign Minister of China on extraditing prisoners between Afghanistan and China.
Mohammad Kabir Farahi, the Ambassador to China, signed the third agreement on establishing cooperation between Afghanistan and China.
President Jingping reassured President Karzai that China would continue to stand by Afghanistan and support the peaceful reconstruction process.
---
---
Related Articles
The Independent Directorate of Local Governance (IDLG) at a conference, titled "Development Conference of Khost Province" in Khost pushed for
Powerful individuals have reportedly been involved in usurping lands over the past decade, and minimal efforts have been made to
Afghanistan's meteorological department said it needs sophisticated technologies for a precise weather forecasting in accordance to the international standards. According