Torkham closure causes $3bn in losses to Pakistan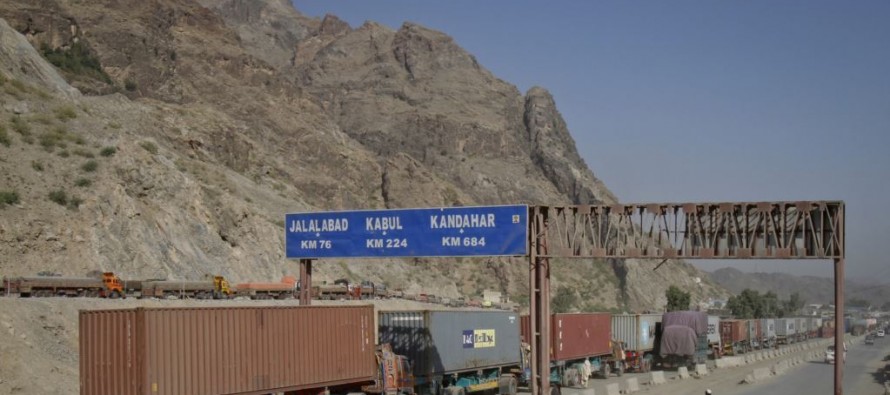 Pakistan's move to shut down Torkham border has backfired, inflicting a USD 3bn dollar onto its economy.
According to Afghanistan's Chamber of Commerce and Industry (ACCI), Torkham closure has resulted in replacement of Pakistani products in Afghan local markets with Iranian, Turkish and Indian products.
Meanwhile, some businesses and retailers said that prices of goods have risen sharply due to closure of Torkham border, but at the same time sale of domestic products has gone up considerably.
ACCI Vice Chairman Khan Jan Alokozay said Pakistan has jeopardized its years long of work to establish a foothold in Afghanistan and central Asia markets.
Pakistan sealed the Torkham and Chaman crossings on February 16 following a series of suicide attacks that killed more than 130 people across the country.  The Pakistani authorities blamed the violence on Tehreek-e-Taliban Pakistan and other armed groups.
The country's defense authorities claimed the border was being used "as a thoroughfare" by Pakistani Taliban fighters and decided to seal it in a bid to have a proper border management with Afghanistan.
---
---
Related Articles
Herat's Municipal Mohammad Salim Taraki said 40 kilometers of roads would be blacktopped by next year at a total cost
Asia Foundation News Release 6,300 citizens polled on reconciliation, unemployment, governance, development; security remains most significant factor in shaping
The National Solidarity Program (NSP) of the Ministry of Rural Rehabilitation and Development (MRRD/NSP) have completed various development projects in