Trade with Pakistan has reached USD 5bn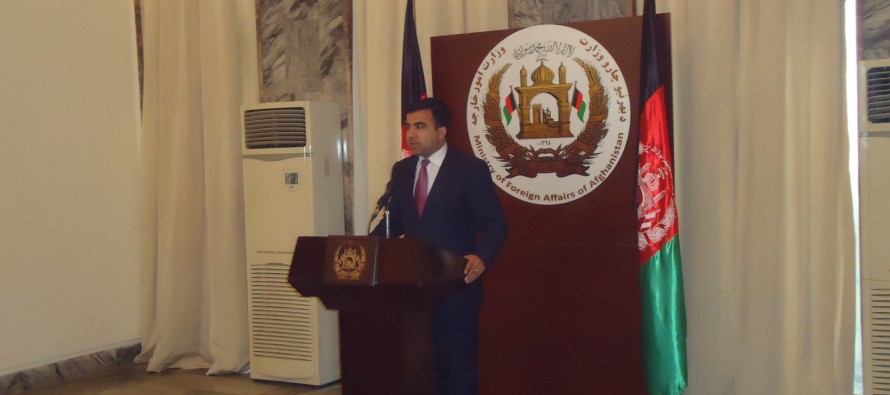 Trade with Pakistan has increased to USD 5bn compared with USD 100mn a decade ago.
Despite the tensions between Pakistan and Afghanistan at the Karachi Port, Afghan Foreign Ministry's spokesperson Janan Mosazai emphasized on improving trade relations with Pakistan.
He added that the Afghan government is making efforts to fully implement the transit agreement with Pakistan.
Pakistan had previously violated the transit agreement, according to Mr. Mosazai, but the Afghan government insisted on mending the trade relations between the two countries.
Mr. Mosazai said his Ministry is working on resolving the Afghan traders' issue at the Karachi Port.
About 4,000 Afghan containers are hindered at the Karachi Port over the past 85 days and are being charged fines for using the port space.
---
---
Related Articles
The construction work on the Sheberghan ring road in Jawzjan province has officially kicked off with financial support from the
The Government of Japan has recently provided 5.3 million fund to UNHCR, UNICEF, UNMAS, WFP, WHO and IOM for humanitarian
Speaking during the cabinet meeting led by Afghan Hamid Karzai, Finance Minister Omer Zakhilwal said the US has vowed to