Traders strike in Herat province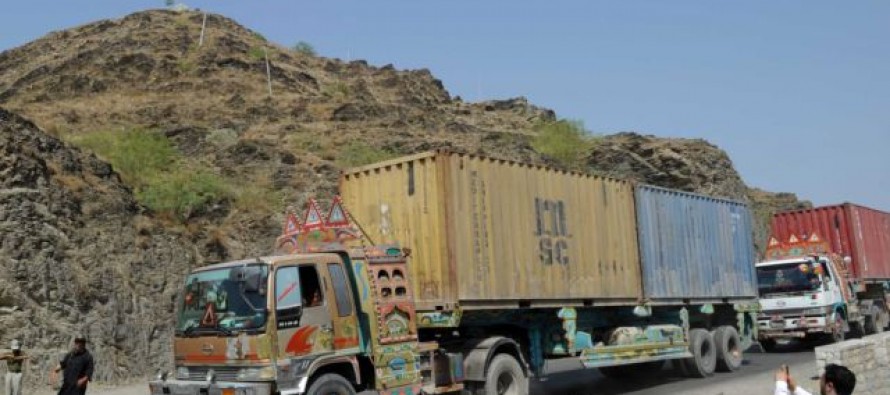 Traders in Herat province protested against the Council of Ministers' decision on the collection of municipality taxes from Afghan traders at cities' entry points.
They said the decision denotes the extent of corruption that exists in Afghanistan and warned they would continue their protest until the government met their demands
"The traders pay the 0.25% customs tax as per the law; however, this octroi is an unnecessary tax that is obtained from us. The traders will not claim their goods at the customs until the Council of Ministers revokes the decision," said First Deputy of the Afghanistan Chamber of Commerce and Industries (ACCI) in Herat, Haji Serwas Alaf.
The Cabinet recently decided to collect taxes from the traders, if they unload their goods in the same city, reserving its last year's decision that municipalities would no longer realize the tax known as octroi.
The ACCI finds this move to be a non-transparent way of charging taxes that will only feed the already endemic corruption in the country.
Many traders have halted supplied goods to major cities. As many as 6000 trucks, carrying raw materials for food and construction, are stranded at entrance gates.
The consumers are faced with soaring prices of food and construction items as a result of the protest.
The traders in Herat have taken on protest for various reasons in recent years.
Insecurity and lack of support from the government are cited as the main obstacles to businesses in Herat.
Bordering with Iran and Turkmenistan, Herat is home for more than 300 industries.
---
---
Related Articles
Seventy-five young Afghan women graduated today from USAID Promote: Women in the Economy (WIE)'s Microfinance Institute Training (MFI) Program. Implemented
Afghanistan expressed desires to issue Bitcoin bonds at the annual Spring Meetings of the Boards of Governors of the World
Two sub-projects of the National Solidarity Program (NSP) of the Ministry of Rural Rehabilitation and Development (MRRD) were recently completed