Training for Afghan women on how to tap funding sources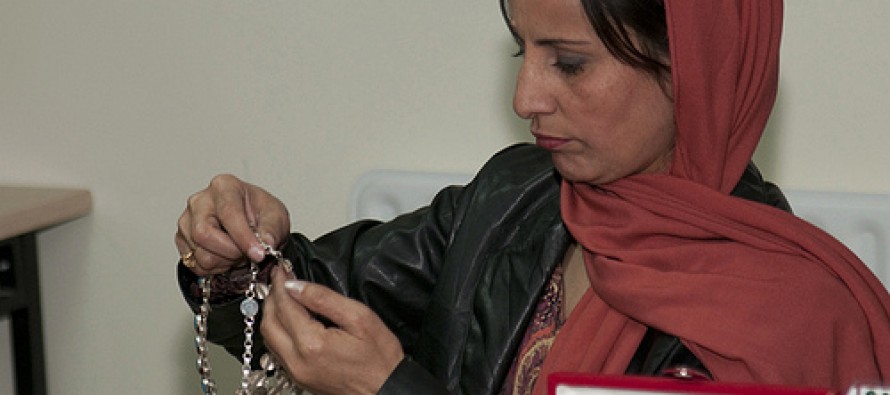 The Afghan Women's Business Federation (AWBF) has launched a training program titled "Improving Businesswomen's Access to Source of Funds" aimed at enhancing women's access to donor funds.
The program viagra uk purchase will initially train 60 businesswomen in Kabul over 20-day phases.
Plans are underway to also roll bester preis levitra out the program to female business owners in Balkh, Herat, Kandahar, and Uruzgan.
"We put together this program to help women access the funds that flow to Afghanistan under their name, funds that they have until today not benefited from, whether it's loans with low interests or grants," said Guljan Zmarai, head original levitra without prescription of the AWBF. Business owners in Kabul welcomed cheap viagra with fast delivery the program.
"We want, not only for ourselves but for all our sisters to attend such programs so that they can run their business well," one of the program attendees said.
"Some of us have done business all this time but we haven't reached anywhere. For whatever business we did, we were left behind. But we hope the Federation will be able to do what it has assured," another Kabul business owner said.
The program is being backed by the Faida Department at the United States Agency for International Development (USAID).
The Afghan Women's Business Federation is an organization for the promotion of the welfare and rights of women workers in Afghanistan with 55 active Associations and Unions. It was established on October 2, 2005, when USAID signed a three-year cooperative agreement for $6.3 million with the Center for International Private Enterprise, an affiliate of the American Chamber of Commerce, to create a consortium of women's business associations engaging in economic development.[1]
The project, conceived by a consortium of women's business associations, aims to establish a national federation to promote the full integration of women into the market economy.[2]
The federation introduced the "AfghanMark" global trademark, which certifies better pay, working conditions, access to education, literacy training and health care for Afghan women carpet weavers.
---
---
Related Articles
The Afghan government had to ban export of medicinal herbs after the National Environmental Protection Agency (NEPA) warned about the
Afghanistan has recently urged World Bank to halt funding of the Dasu Dam Hydropower Project in Khyber-Pakhtunkhwa (KP) province, objecting
District leaders officially opened Adjimzai School during a ribbon-cutting ceremony in Adjimzai village, Panjwai district, Kandahar province, April 13. Afghan