Trans-Afghanistan gas pipeline at its final stage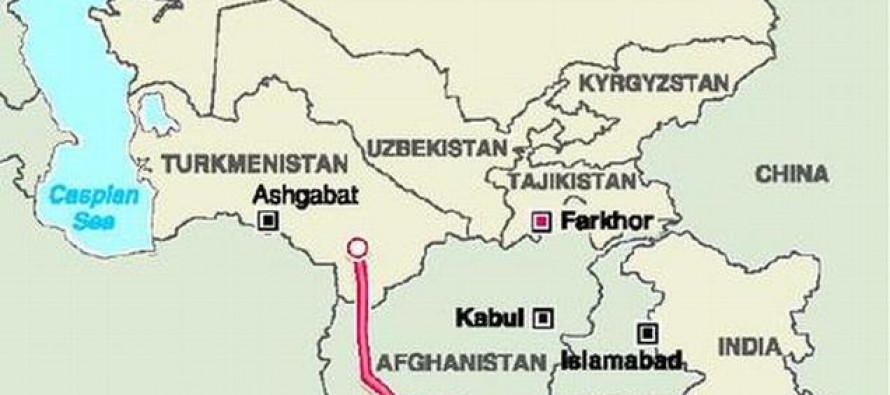 Negotiations for the much-awaited Turkmenistan-Afghanistan-Pakistan-India (TAPI) gas pipeline project have reached the final stage.
Indian Petroleum Minister Dharmendra Pradhan said on Monday that project would soon become a reality, as the project is at its final stage.
The 21st Summit of Turkmenistan-Afghanistan-Pakistan-India (TAPI) gas pipeline will be hosted in Afghanistan's capital city, Kabul, within two months.
The officials of the concerned nations will finalize the inception date of the project during the upcoming meeting.
The pipeline will be operational in 2017. It has the capacity to carry 90mn standard cubic meters a day gas for a 30-year period, of which India and Pakistan would get 38 mmscmd each, and Afghanistan would get the remaining 14 mmscmd.
The 1735km gas pipeline is expected to stretch from the largest gas field in Turkmenistan, Galkynysh, through Afghanistan's provinces of Herat and Kandahar to Fazilka, area located between India and Pakistan.
The four nations' president signed the intergovernmental agreement of the TAPI project in 2010 in Ashgabat, Turkmenistan.
The project has been a topic of discussion from 1990 onwards.
The Transaction Advisory Services Agreement (TASA) on the project was signed in November 2013.
The pipeline will bring USD 450mn in revenue to Afghanistan and generate employment opportunities for thousands of youths.
---
---
Related Articles
The U.S. Secretary State, John Kerry, in his budgetary proposals to the congress on Tuesday announced that USD 2.5bn would
The World Bank in its twice-yearly Global Economic Prospects has estimated a rate of 3.1% for Afghanistan economic growth in
By Ahmadshah Ghanizada: The European Union (EU) has pledged €90.5 million in aid for rural development projects in Afghanistan, officials