Turkey, Russia and India to invest in Bamyan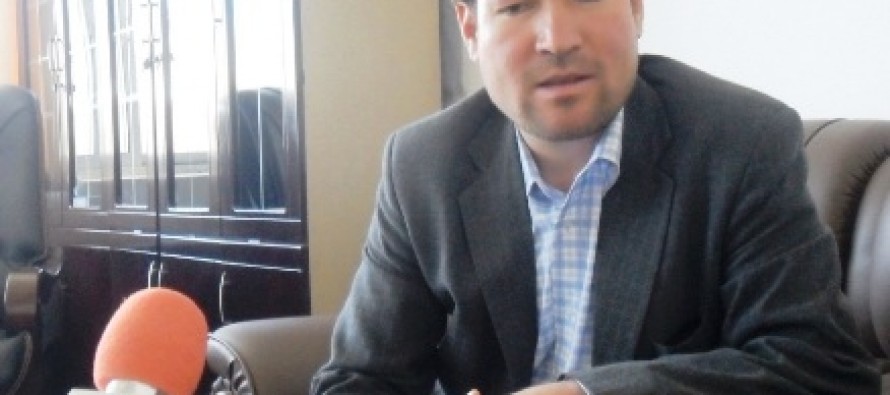 Turkey, Russia and India have expressed willingness to invest in the reconstruction and development of Bamyan province, said officials.
The ambassadors of the mentioned nations agreed with the local officials on this matter at a joint conference in Bamyan on Sunday.
They promised to stand by the Afghan people after the departure of their reconstruction teams from Bamyan province.
"We requested the government of India, Russia and Turkey to assist us with the growth of our culture and development of electricity situation in Bamyan," said deputy governor of Bamyan, Mohammad Asif Mabligh.
According to Mr. Mubaligh, the countries promised to contribute to the tourism sector of Bamyan.
Two giant Buddha statues, Band-e-Amir, Shahr-e-Zuhak, Shahr-e-Ghalghala, Darah Ajar, Darah Azhdar and Darah Foladi are some of the historical monuments and places of Bamyan that attract hundreds of domestic and foreign tourists daily.
Despite being one of the secure places of Afghanistan, Bamyan has not witnessed many development projects, according to its dwellers.
Mr. Mubaligh said Russia is willing to work together with the officials on meeting the electricity demands of the dwellers in Bamyan.
Russia pledged to construct small power dams in the province.
"India requested a list of projects that the people require. We have provided them the list, and they have promised to act accordingly," said Mr. Mubaligh.
Having been a major contributor to the education sector of Afghanistan, Turkey promised to select a higher number of students from Bamyan province for future scholarship programs.
---
---
Related Articles
A delegation led by Afghan Defense Ministry Advisor Wazhma Frogh met with the Federation of Pakistan Chamber of Commerce and
Earlier this year the Pakistan-Afghanistan Joint Commission (JEC) had agreed to enhance the bilateral trade from USD 2.5 billion in
Da Afghanistan Breshna Sherkat (DABS), Afghanistan's national electricity company, signed three contracts worth USD 70.5mn for implementation of electricity projects