Turkish, Afghan traders meet to discuss joint investment opportunities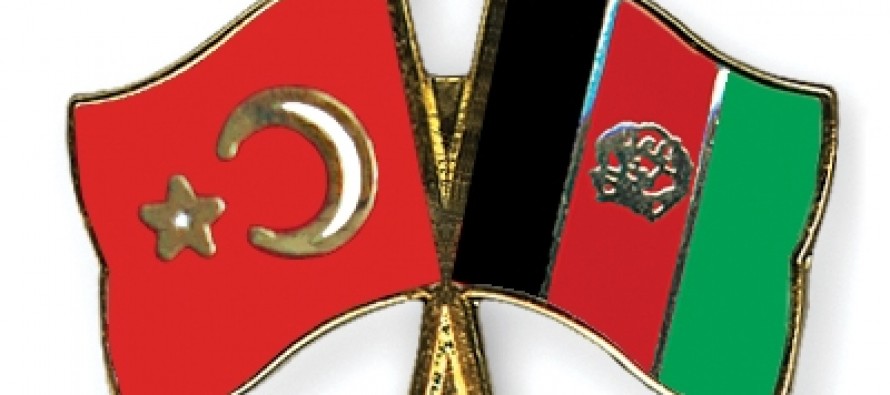 A high-ranking Turkish delegation met with officials from Afghanistan's Chamber of Commerce and Industries (ACCI) in Kabul on Sunday to discuss investment opportunities available in the two countries.
Led by the Turkish Deputy Minister of Economy Fatih Metin, the delegation expressed interest in investing in the field of mines and energy sector of Afghanistan.
Metin said the geographical location of Afghanistan would be of a great asset to enhance business relations and reach more markets in the world.
The Afghan side supported investment by Turkish investors and also called on the Turkish government to provide the opportunity for Afghan goods in order to be exported to Turkey.
The ACCI officials asked for the establishment of a trading center for Afghan investors in Turkey and emphasized on the rehabilitation of the Lapis Lazuli corridor which connects Afghanistan, Turkmenistan, Azerbaijan, Georgia and Turkey via road and rail.
Earlier in March, Turkey and Afghanistan agreed to set up a joint economic and trade commission after a Turkish company vowed to invest $114mn in a development project in Afghanistan.
Afghanistan's Chief Executive Office Dr. Abdullah Abdullah is expected to attend the meeting of the Economic Commission between the two nations in May 2018.
The trade volume between Afghanistan and Turkey currently stands at $120mn.
---
---
Related Articles
National carrier of Afghanistan, Ariana Airlines, generated USD 2.5mn worth of revenue during this year's Pilgirms' trip to Hajj. Minister
According to a press statement, Da Afghanistan Bank-DAB (Afghanistan's Central Bank) will auction sixty millions dollars on Saturday (14th September
By Mathew Stroup- Afghan Review FARAH CITY, Afghanistan – The head of the Farah Directorate of Agriculture, Irrigation and Livestock,