Turkmenistan cuts electricity price for Afghanistan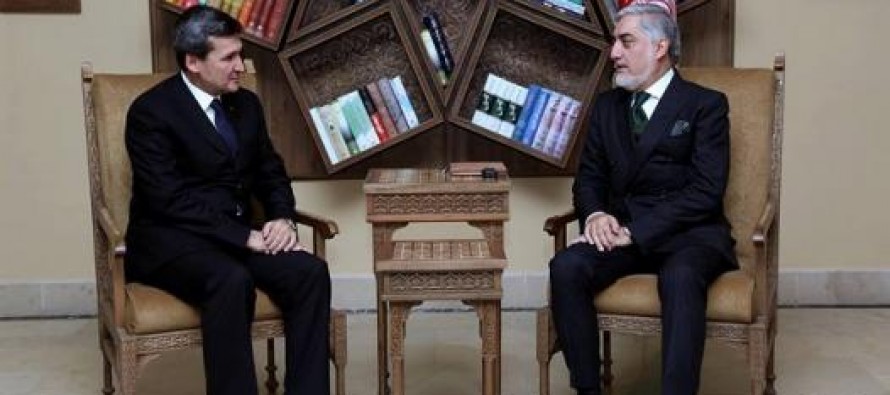 Turkmenistan will reduce the price of electricity imported to Afghanistan, according to statement from CEO Abdullah Abdullah's office.
The announcement was made during the meeting between visiting Turkmenistan Deputy Prime Minister and Foreign Minister Rasit Meredow with CEO Abdullah Abdullah.
Turkmen foreign minister said his country's leadership has decided to sell one unit of electricity against two cents to northwestern provinces of Afghanistan to facilitate people there.
The neighboring country will also provide scholarships to Afghan students for higher studies in energy and transport disciplines.
The two parties also discussed Azuru Corridor and the Kabul process during their meeting.
Abdullh thanked Turkmenistan for its continuous support and said Afghanistan was looking forward to more cooperation with the neighboring country in energy and transit areas.
---
---
Related Articles
Work on the construction of a 10-km road has officially begun in Paroon district of eastern Nuristan province. The road
Taliban officials have announced the launch of the "Work for Wheat" program, which aims to prevent a possible food crisis,
Residents and Provincial Council and Development Council officials from Nangarhar province criticized the government for failing to living up to