TUTAP and the controversies surrounding it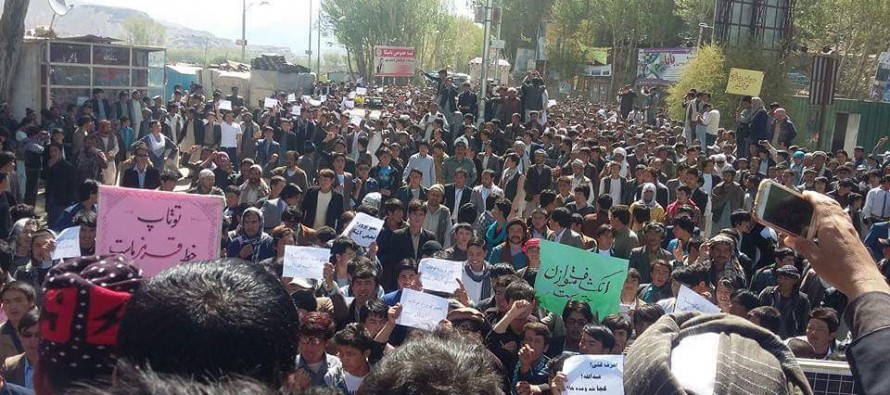 The TUTAP– acronym for Turkmenistan-Uzbekistan-Tajikistan-Afghanistan-Pakistan–is a big regional project that will connect these countries through a high voltage transmission system.
The project serves to import electricity from the energy rich Turkmenistan and Uzbekistan to Afghanistan and Pakistan, where energy deficit is high and electricity must be imported to meet domestic demands.
Funded by the Asian Development Bank, the TUTAP is a vital infrastructure project to promote trade in electricity between the propecia best price uk aforementioned countries and to bring close the supply and demand markets for energy.
Turkmenistan, being the fourth largest gas reserves in the world, is the largest contribution in terms of supply in this project.
The project is of high importance to Afghanistan as it intends to meet the energy demands of Afghanistan in a first phase and then transmit sufficient energy to Pakistan. Afghanistan will also generate revenue from the transmission revenue.
 TUTAP will also help in unifying Afghanistan's power grid. Currently, the power system in the country operates in nine islands fed from different supply sources. The TUTAP would help create an integrated transmission network.
The project is facing  controversies within Afghanistan due to its transmission route. Based on an initial survey by a German company in 2013, it was concluded to pass the transmission line through central provinces of the country, including Samangan and Bamyan province, as they offered a cheaper route.
Later, the government announced to shift the path to Salang Pass. This sparked a major debate among the people of Afghanistan, and people from the central provinces slammed the government for its indifference towards their provinces.
Last week, a large number of people in Afghanistan launched protests urging the government to implement the 500 kV TUTAP project through Bamiyan province.
The protestors accused the government of ignoring the needs of central provinces, where they claim people are deprived of most recent developments.
Second Vice President Sarwar Danish also wrote a letter to Afghan Ministry of Energy and Water and Da Afghanistan Breshan Sherkat (DABS) and urged them to consider the needs of the residents and ensure social justice while executing such projects.
The topic has also divided the Afghan parliament. A number of parliamentarians argue that the project should be implemented through Bamiyan, while some support the Salang pass as the best route for the transmission line to pass through.
The TUTAP, with all its economic benefits, has become a political matter among the Afghans and is fueling differences in the country.
---
---
Related Articles
Adela Raz assumed charge as the deputy foreign minister for economic affairs today. The Ministry of Foreign Affairs (MoFA) said
The committee of MPs scrutinizing the budget of the Department for International Development (Dfid) said that the annual 178 million
Safi Airways, Afghanistan's first private international airline, announced completion of the renewal of IATA Operational Safety Audit (IOSA) registration. The