Twenty one projects completed in Samangan province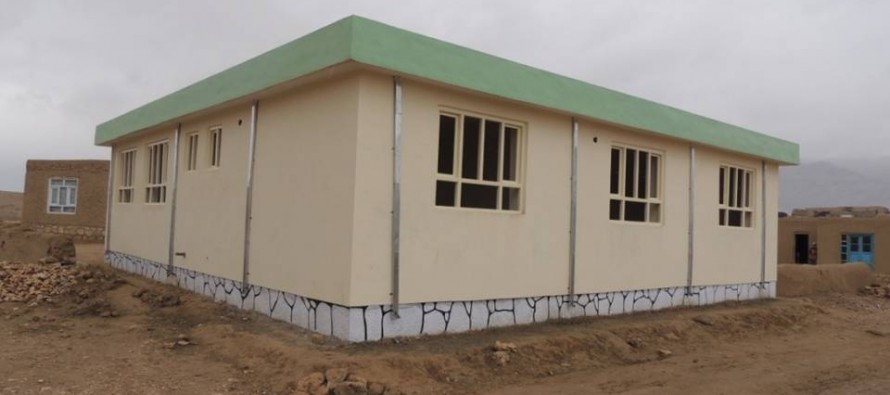 With a cost of more than 36,229,773 AFN including 10% community contribution, twenty-one projects of the National Solidarity Program of the Ministry of Rural Rehabilitation and Development (MRRD/NSP) were recently completed in Samangan province.
According to the Provincial Manager of NSP Samangan province, these development projects included the construction of nine community centers, 20 healthy water reservoirs, a water supply network 4,086 meters in length, 11culverts, a 94-meter retaining wall , a 450-meter irrigation canal, a 1,060-meter side ditch and paving of a pathway at a length of 1,129 meters.
Approximately, 3,301 families in 17 communities related to Aibak the center of Samangan province have benefited from these projects.
The NSP was initiated by the Afghan Ministry of Rural Rehabilitation and Development in 2003. The program aims to develop ability of Afghan communities to plan, manage and monitor their own development projects.
For more information regarding NSP please visit the following link:
http://nspafghanistan.org/
---
Related Articles
Afghanistan plans to set up a secondary bond market in order to allow for existing bonds to expand their trade
The Ministry of Commerce and Industry (MoI)  have announced that 150 Afghan businessmen are ready to invest in Chabahar port.
An international exhibition was held alongside the conference entitled "Doing Business with Afghanistan" in New Delhi, India. As many as