Two-fold increase in Afghanistan fruits export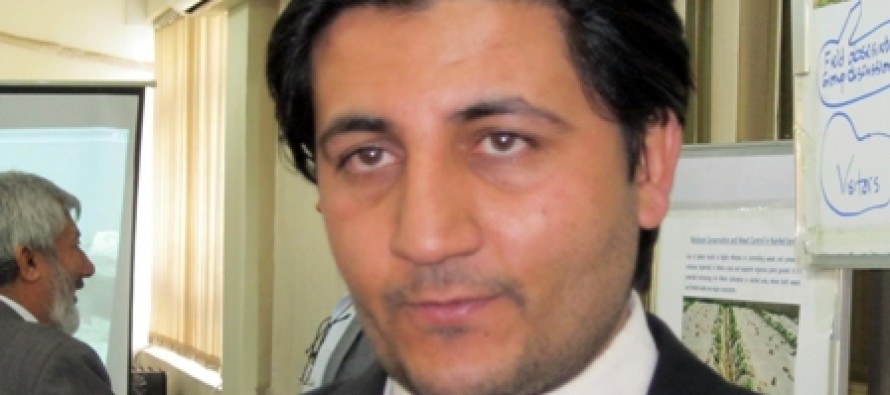 Exports of Afghan fresh fruits have doubled from last year, said officials of the Ministry of Agriculture and Livestock.
Afghan fruits have established a niche in the foreign markets and the demand for these fruits are on the rise.
"The Agriculture Ministry has focused mostly on orchards, which has shown some positive results" said Ministry's spokesperson Majeed Qarar.
Mr. Qarar said the Ministry is making more efforts towards finding markets for Afghan fruits.
He added that the Ministry has established cold storage rooms in various parts of the country in order to ensure the fruits remain fresh.
According to Mr. Qarar, many farmers have complained about lack of water for irrigating their fields. Mr. Qarar said the Ministry has undertaken several projects to resolve this issue.
Meanwhile, spokesperson of the Ministry of Commerce and Industries Waheedullah Ghazikhail said that Afghanistan's fruits form the next most important export of Afghanistan after carpets.
"Pomegranates and grapes from Afghanistan have high demands in the international market. They are exported to many countries including Gulf countries and Australia," said Mr. Ghazikhail.
According to Mr. Ghazikhail, most of Afghan products are exported to neighboring countries, since they do not yet meet the international standard.
The traders linked the boost in their fruits exports to the support they have received from the government.
Hashim Rassouli, Public Relations Manager of the Afghanistan Chamber of Commerce and Industries (ACCI), said the export tax on fruits is down to zero, which has enabled traders to increase their exports.
"Afghan fresh and dry fruits have won the trust of the world. We must make sure this trust maintains and strengthens," said Mr. Rassouli.
According to figures from the Afghanistan Chamber of Commerce and Industries, Afghanistan yearly exports value more than USD 700mn, with fruits forming a majority of this value.
However, Afghanistan's yearly import stands at more than USD 6bn.
Mr. Rassouli called on the government to pay attention to the trade imbalance and to take necessary measures that would help boost local production and exports.
---
---
Related Articles
Pajhwok Afghan News reports the execution of two river embankment projects on the outskirts of Mehtarlam in eastern Laghman province.
GHORAK DISTRICT, Afghanistan – Afghan National Army Special Forces (ANASF) hosted a veterinary outreach event in Ghorak district, Kandahar province,
IMF head Christine Lagarde has urged Greeks to pay taxes, saying she worries more about the plight of children in