U.S. Embassy announces technology competition for Afghan citizens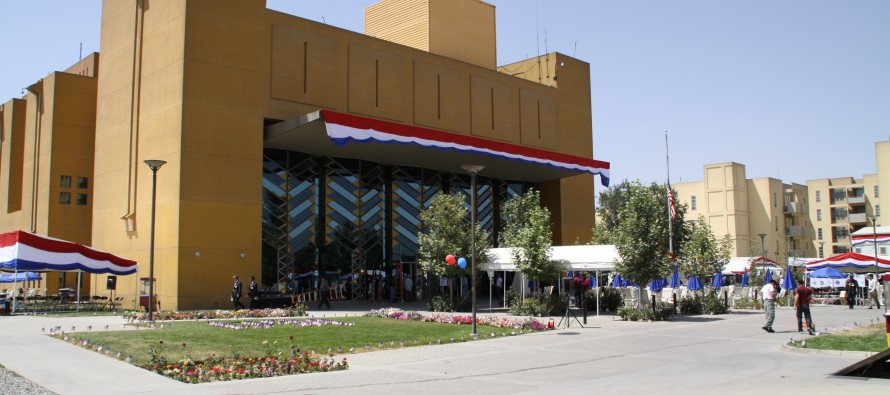 The U.S. Embassy in Kabul has announced announce the global 2016 Global Innovation through Science and Technology (GIST)  Technology Idea (Tech-I) competition.
GIST Tech-I is an annual competition for science and technology entrepreneurs aged 18-40.  Winners will be invited to present their submissions at the Global Entrepreneurship Summit (GES) in Silicon Valley, California.
Innovators and entrepreneurs with an idea or startup that addresses a problem connected to science and technology innovation, such as the environment, conservation, water, agriculture, energy, health, or space science, are encouraged to submit their projects to the competition, starting  December 7.
Up to thirty applicants worldwide will be selected as finalists and will receive an all-expense paid trip to the GES in Silicon Valley to showcase their ideas and to receive intensive training. GIST Tech-I winners, selected by experts at GES, win prizes as well as receive one-on-one mentorship and training.  Previous competition winners have gone on to receive additional funding for their projects and expand their businesses internationally.  One was even mentioned by President Obama in a speech about global entrepreneurs.
This competition is an excellent opportunity for young Afghans to potentially showcase their work on an international stage.  Information about how to enter the competition can be found on the GIST Tech-I 2016 website: http://www.gistnetwork.org/resources/applications-for-the-2016-gist-tech-i-competition-open-on-december-7th
---
---
Related Articles
Afghan private sector has written down recommendations to be presented at the London Conference by representatives of the national unity
By Ahmad Masoud "During the last two years, Governance Forum Afghanistan as a think-and-do-tank, informed the government and the international
Ministry of Commerce and Industries has warned of the potential problems that the widening gap between Afghanistan's exports and imports