UAE-Afghanistan air services deal not in the interest of Afghanistan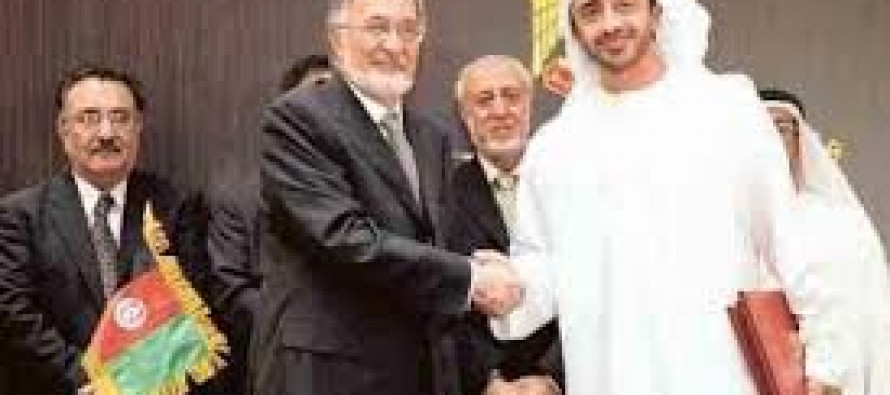 The Senate Complaints Commission and the Transport and Aviation Directorate on Monday said the agreement on air services with the United Arab Emirates was not in the favor of Afghanistan and must not be endorsed by the Cabinet.
Former Afghan Foreign Minister Dr. Zalmai Rassoul signed an agreement on air services with his UAE counterpart His Highness Sheikh Abdullah on the sidelines of the 68th United Nations General Assembly in New York.
The two foreign ministers signed the agreement "acknowledging the importance of air transportation as a means of creating and fostering friendship, understanding and cooperation between the people of the two countries" and with a desire to expand international air transport opportunities.
Among other things, the agreement provides for airlines in both countries to fly their planes across each other's territory without landing, to make stops in each other's territory for non-traffic purposes and to carry passengers, cargo and baggage to each other's territory.
Under this agreement, both countries would also have the right to use each other's airways, airports and other facilities on a non-discriminatory basis.
Addressing the upper house, Deputy Transport and Aviation Minister Hamid Zahir said the deal would harm the local companies in the aviation sector of Afghanistan, as they cannot compete with the UAE firms.
Head of the Senate Complaints Commission, Zalmai Zabuli, said Afghan private airline companies had warned of suspending flights and restoring to protests if the agreement was approved by the Cabinet.
---
---
Related Articles
According to the 1395 statistical yearbook by the Central Statistics Organization (CSO), Afghanistan's population has reached 29.2mn. The estimate shows
A handicraft market for women has been opened in southern Helmand province. Addressing the inaugural ceremony, Deputy Governor Ahmad Masood
By Ahmadshah Ghanizada-The government of Afghanistan on Sunday announced a new package of incentives in a bid to attract foreign