UAE envoy urges the government to take charge of Ariana's recent dispute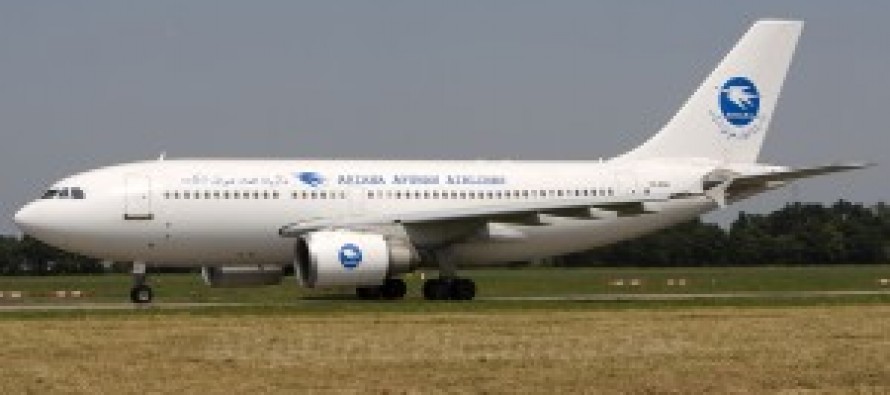 Officials at Afghanistan's Embassy in the United Arab Emirates called on the government to step in on the dispute between the Afghan state carrier Ariana Airlines and the UAE-based group Airlines Company, saying it is in the dark on the matter.
"We did not guarantee the deal and we have no correspondence on it. The previous leadership of the Afghanistan Embassy in the UAE should be asked about this subject," Afghanistan Embassy advisor Mir Fazlullah Rishteen told TOLO news.
Ariana Airline faces USD 10mn in fines from a court in the United Arab Emirates (UAE).
Afghanistan Ministry of Transport and Aviation received the verdict from Sharjah a month ago.
Yalda Natiq, chief of the external affairs at the Ministry of Transport and Aviation, said the Ministry is gathering documents and information to prove the claims wrong.
The state airline is ordered to pay USD 10mn to one of the airline companies in UAE for failing to return a number of aircrafts to the UAE airline company.
Ariana Airlines had hired a number of aircrafts from Pamir Airways, who had initially hired them from an UAE airline company.
Pamir Airways company is no longer in business, and Ariana is obliged to return the airlines.
Ariana Airlines, however, claim they have returned the aircrafts to the Sharjah Airport after the transfer of the Afghan pilgrims was completed, but the UAE company did not receive the aircrafts.
"The contract for renting the aircrafts was signed between Pamir Airways and Amad Saba, the owner of the UAE based airline, in 2004 for the transportation of Afghan pilgrims. Ariana, later, signed a contract with the Pamir Airways to rent the aircrafts. The UAE based Airlines Company knows that the Pamir Airways does not exist, so they have brought charges against Ariana Airlines," said Nasir Ahmad Hakimi, Chief of the Ariana Airlines.
Ariana airline serves as Afghanistan's national carrier. Founded in 1955, Ariana is the oldest airline of Afghanistan.
Since Pamir Airways is no longer operational, it is difficult for Ariana to access information pertaining to the contract.
There are also concerns that the private Airlines Companies are looking to end the operations of the only state aviation company in Afghanistan by purchasing its shares.
---
---
Related Articles
Agriculture officials in Badakhshan have reported a 50% reduction in walnut production in the province due to climate change. "Walnut
Afghan artists obtained the first position among participants from 54 other countries in the Eastern Music Festival that is held
President Ashraf Ghani Ahmadzai and Chief Executive Abdullah Abdullah assured telecom companies that their problems would be resolved on a