UAE pledged to build a trade port in Torkham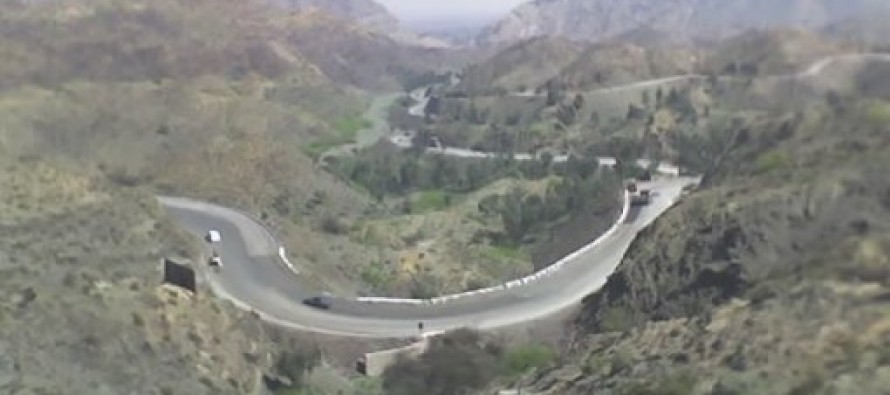 The United Arab Emirates (UAE) has pledged to invest USD 100mn for building a trade port in the Torkham border town in eastern Nangarhar province.
This comes after a meeting of UAE delegation with Governor Gul Agha Sherzai sometime ago. Governor Sherzai had asked the visiting officials to encourage their companies to invest capital at the Torkham dry port.
According to Nangarhar Customs Direcotr Ihsanullah Kamawal, a 32.5-acre of land belonging to the Ministry of Commerce and Industries near the Torkham port had been allotted to the UAE-funded project after a survey.
The exact date of the project launch has not been yet confirmed.
Afghanistan Chamber of Commerce and Industries (ACCI) head for Nangarhar, Eng. Mohammad Qasim Yousafi said that Pakistan had pledged constructing free zone trade ports in Afghanistan, but the offer was opposed by Afghan traders.
He believed free zone trade centers would have negative impacts on domestic revenue, products and eventually leading to reduced custom income and exports.
Trade ports, on the other hand, would help tackle many of the Afghan traders' problems, increase trade activity and reduce reliance on Karachi and other ports.
---
---
Related Articles
Afghanistan is hosting a 2-day international summit in Dubai city with an aim to attract investors in the energy sector
The Taliban have begun eradicating poppy crops in eastern Kunar province, according to the Pajhwok Afghan News. A rebel commander,
The World Bank has committed to providing $ 691mn to help revive Afghanistan's economy and improve access to quality healthcare.