UAE supports Afghanistan in various sectors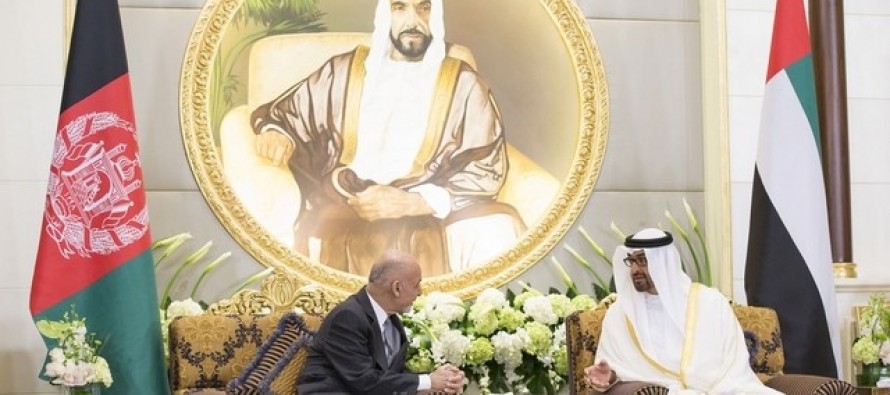 The United Arab Emirates (UAE) has contributed over USD 400mn in security, economics, humanitarian and development assistant to Afghanistan, according to the UAE Ministry of Foreign Affairs and International Cooperation.
The following are the areas where the UAE has contributed to the economic recovery, infrastructure and reconstruction of Afghanistan:
The USD 27.8mn Mine Clearance Program in Kandahar and other contributions to the International Security Assistance Force (ISAF).
The Fatima Bint Mohammad Bin Zayed Initiative (FBMI) in partnership with Tanweer Investments, an Afghan firm, has set up the UAE Carpet Center for Afghanistan, which produces traditional Afghan carpets. The FBMI employs nearly 3,000, 90% of them women.
The Abu Dhabi Fund for Development (ADFD) has USD 167mn in residential housing development in Kabul, Afghanistan. The project involves 3,330 housing units built on a 54-hectre site. ADFD's involvement in Afghanistan goes back to 1977. Since then, the Fund has offered and managed grants, loans and long-term direct investments worth over Dh1 billion ($272 million) to finance 13 projects in the country's most vital sectors of overall development.
The UAE, in collaboration with Kardan University in the capital Kabul, offers scholarships to Afghan students.
Dubai Cares pledged USD 1.3mn for primary education, pre-schooling development program and eradication of illiteracy in Afghanistan.
UAE has contributed to construction of many institutions through the Red Crescent and other organizations. They include 11 schools (educating 300 students per day), six medical clinics (have treated 35,000 Afghan patients), Zayed University in Afghanistan(serves over 6,400 students per year), a major hospital with an annual capacity of 7,000 patients and 38 mosques (each providing a prayer facility of several hundreds of people), a general public library (serving 400 students and visitors per day), accommodation in Zayed City for 200 displaced families and 160 wells providing healthy drinking water.
Privately, the UAE people have contributed $22 million for food, medicine and basic relief projects providing housing and shelter in Afghanistan, according to official announcements. In addition, the UAE Red Crescent has invested $19 million in local projects, and the UAE government has dedicated $30 million to international reconstruction efforts in the country.
---
---
Related Articles
One of the most difficult challenges for female farmers and women who operate agriculture-related businesses in Afghanistan is access to
Afghan Mines Minister Mohammad Akbar Barekzai called on foreign and local investors to invest in Afghanistan. Barekzai said the new
Located in a region prone to natural disasters, Afghanistan and particularly its northern areas are vulnerable to multiple hazards. According