UN calls on Afghan media outlets to help empower women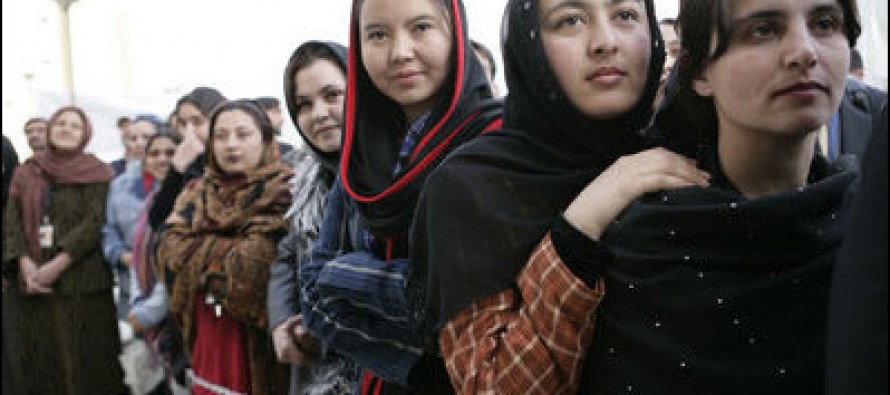 In a workshop on empowerment of women through media, the United Nations Population Fund (UNFP) called upon all the Afghan media outlets to help empower women and increase their participation in every sphere of the country.
The workshop was held for the South Asia journalists in Bangkok, Thailand on Friday.
"Afghanistan is facing a number of challenges in terms of treatment meted out to women. But, in my opinion, Afghanistan has made several achievements in this regard. The United Nations Population Fund is working to improving the health of mothers and pregnant women in Afghanistan.
We have done a number of projects in the country, but we need to do more. I really hope that Afghanistan will continue to improve the condition of women and increase their participation in the politics of the country. It is very important for women to have a hand in the development of the society," said Roberta Clarke, Regional Director, Tolo News quotes United Nations Women (UNW) Asia-Pacific.
The participants, including representatives from the UN and numerous media organizations, emphasized on the role of the media in running programs aimed at raising awareness on the rights of women and informing them about leading a healthy life and promoting entrepreneurship.
"Key challenges of women in South-Asian countries are illiteracy and forced marriages. They are not educated and sometimes forced marriages keep them from getting education, that is why, I think if education is made compulsory for women, we can solve these challenges," Tolo News quotes Babita Basnet, President of the Media Advocacy Group.
---
---
Related Articles
Afghanistan  has made its first entry in the annual Index of Economic Freedom of The Heritage Foundation and is ranked
Afghanistan's Special Inspector General for Afghanistan (SIGAR) has chided over the 'imprudent spending' of the Pentagon on Afghan gem industry,
Schools and the way they are built influence the ability of teachers and students alike to teach and learn. With