UN chief says discovery of vast mineral deposits in Afghanistan should be managed properly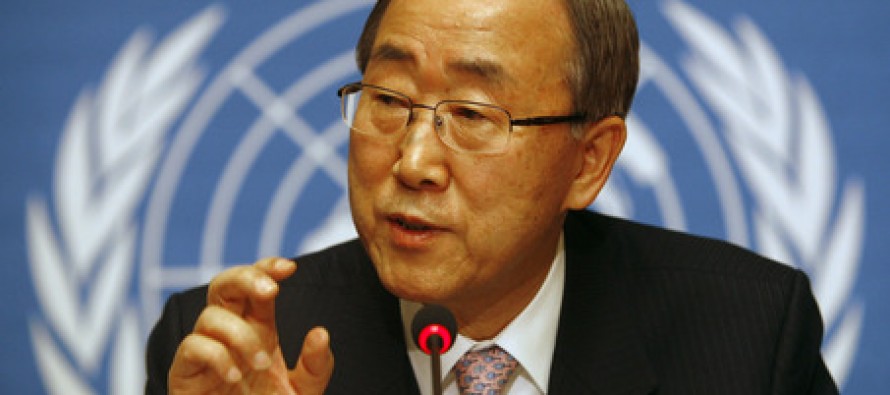 (UNAMA)-Drawing attention to Afghanistan's vast mineral resources, United Nations Secretary-General Ban Ki-moon said in a recent statement that the mineral deposits discovered in the country should be managed properly and it shouldn't spark civil strife as feared by some.
He also noted that peace and security must be recognized as a critical "fourth dimension" of sustainable development as "as we look beyond the 2015 MDG (Millennium Development Goal) deadline".
"In Afghanistan, some have voiced fears that recently discovered mineral deposits – worth an estimated trillion US dollars – could perpetuate civil conflict," said the UN chief in his message released on 6 November on the occasion of the International Day for Preventing the Exploitation of the Environment in War and Armed Conflict.
The vast mineral reserves buried under the Afghan soil include copper, gold, gas and coal, among others. Speaking at a conference on managing the mineral deposits held in Kabul in early August this year, the speakers said the country's mineral potential could greatly improve the country's economy and provide funds to develop the country.
But they warned that all that wealth might also create "a crisis" – something echoed by the UN Secretary-General in his message.
Mr. Ban said that war and armed conflict had shred the fabric of sustainable development and no conflict-affected country has yet achieved a single MDG.
He remarked that since 1990, at least 18 violent conflicts had been fueled by the exploitation of natural resources such as timber, minerals, oil and gas.
"Sometimes this is caused by environmental damage and the marginalization of local populations who fail to benefit economically from natural resource exploitation. More often it is caused by greed".
Transparency and better management are critical in the mining sector in Afghanistan because sudden new wealth from mining and gas reserves has had a way of undermining many economies, speakers said in the August conference in Kabul. Rather than using that wealth as a blessing that can improve the lives of citizens and improve a country's infrastructure, it can also generate negative competition and fuel corruption. This well-studied phenomenon is called the "resource curse".
While some estimates put Afghanistan's mineral wealth worth at about US$ 1 trillion, for these minerals to be extracted in a way that benefits all Afghans and promotes sustainable development the industry needs to be managed transparently.
Afghanistan is one of the newest members of the global Extractive Industries Transparency Initiative (EITI), which aims to ensure transparency and accountability during mineral exploitation and help beat the "resource curse".
Afghanistan's Minister for Mines, Waheedullah Shahrani told the August conference in Kabul that mining sector would constitute 45 to 50 per cent of Afghanistan's economy by 2024.
Afghanistan's first ever oil extraction project at the Amu River basin in the northeast has already started. Mines Ministry Policy Director Abdul Jalil Jebrani told media in September that the project was expected to extract 150,000 barrels of oil by March 2013, generating US$ 400 – US$ 500 million in revenue for the Afghan Government each year.
Also underway is the Hajigak Iron project, which is already the biggest project in the history of Afghanistan not just from an economic perspective but also from the scale of its operations. The Hajigak project will produce approximately 25 to 30 million tons of iron ore annually.
Proposals to develop five other mines, of gold and copper, have been tendered and evaluation of these proposals is underway.
---
---
Related Articles
US Ambassador James B. Cunningham regarded the Afghan-American Chamber of Commerce (AACC) as an indispensable resource for the development of
The Afghan government plans to build five centers for the prevention of smuggling of foreign goods. President Mohammad Ashraf Ghani
Afghanistan is going to have its first ever power plant that is set to be built in Mazar-e-Sharif, capital of