UN to support uplift projects in Faryab: Kubiš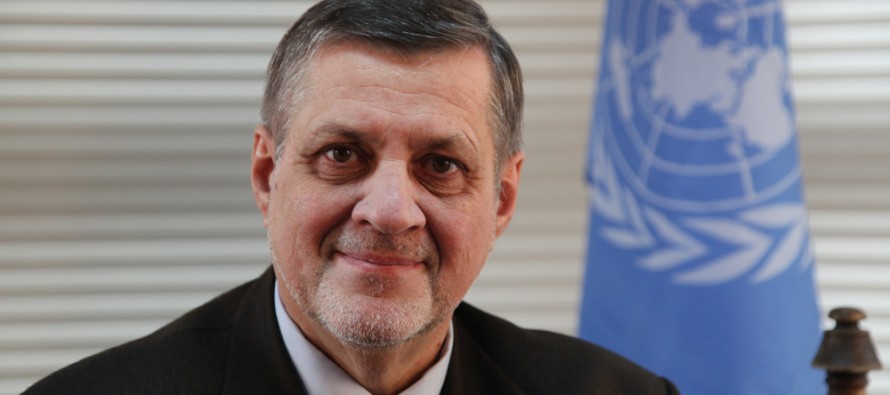 (UNAMA)-The UN Special Representative for Afghanistan on Wednesday promised to motivate donor countries to fund development projects in northern Faryab province.
During a visit to Faryab, Ján Kubiš told a news conference the UN would continue to cooperate with Afghanistan in different sectors. He called his discussions on good governance with local officials fruitful. In order to provide basic amenities for Faryab residents, Kubiš said the United Nations Assistance Mission in Afghanistan (UNAMA) would keep encouraging donors to sponsor development projects in the province.
The Governor, Mohammadullah Batash, said his administration has prioritized 150 projects and sent this list to authorities in Kabul two weeks ago. He sought the UN's support for establishing a 50-bed rehabilitation center for drug addicts and constructing roads in the Bilcharagh, Garzivan, Kohistanat and Pakhtunkot districts.
---
---
Related Articles
Lead by Economy Minister Abdul Ahadi Arghandiwal, the High Committee of Clusters Coordination in their meeting on Monday conferred on
An Afghan firm, led by a group of youths, in Mazar-e-Sharif has produced the country's first ever electronic rickshaws that
The French Medical Institute for Children (FMIC) organized its Third International Conference, "Moving towards Quality Healthcare for Mother and Child"