Unemployment and domestic violence cited as main factors behind high Afghan emigrations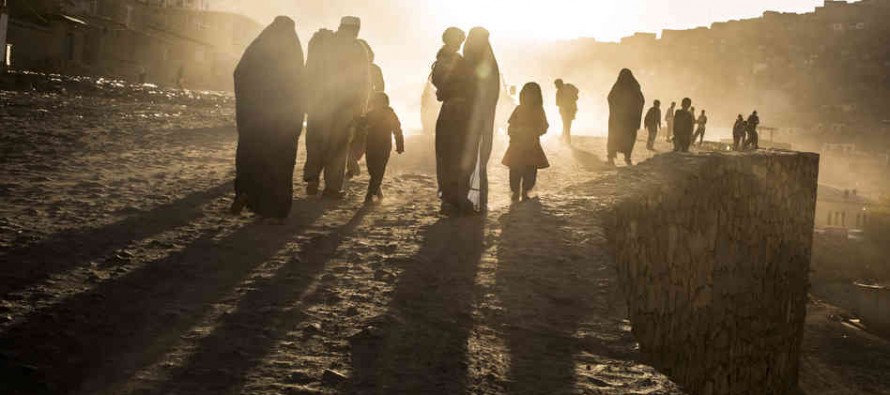 According to the Ministry of Labor, Social Affairs, Martyrs and Disabled (MoLSAMD), a growing number of Afghans are forced to leave the country and resettle in foreign countries illegally due to high unemployment and increasing rates of domestic violence.
Lack of employment opportunities for young Afghans has caused many of them to seek opportunities abroad, where even there most of them live in harsh conditions.
Some respond to joblessness by joining insurgents or turning into drug addicts.
Furthermore, high rate of domestic violence has also triggered emigration.
Tolo News reports that last month the Afghanistan Independent Human Rights Commission (AIHRC) reported a rise in violence against women in 2013, saying that it registered over 2,500 cases in the first four months of the year alone.
Officials from the Ministry of Emigration and Repatriation (MoER) also expressed their concerns over the sudden increase in emigration, saying that currently one out of four Afghans chooses to emigrate.
"Three million Afghan women and children have migrated to 75 countries, and 70 percent of Afghans who live in Pakistan are below 18 years of age," Tolo News quotesAbdul Samad Hami, Deputy Minister of MoER.
In an effort to reduce the number of emigrants, several non-profit organizations dealing with emigration and the dangers of illegal immigration have started conducting awareness programs in several provinces across the country.
---
---
Related Articles
Kabul Bank special tribunal claim that two of the shareholders of the former Kabul Bank- President Hamid Karzai's brother, Mahmoud
Communication and Information Technology Minister Amirzai Sangin assured the people that the Ministry would continue its activities without any distress
Over 5000 families will benefit from recent completion of welfare projects in various districts of Baghlan province. With a cost