Unemployment fuels insecurity in Afghanistan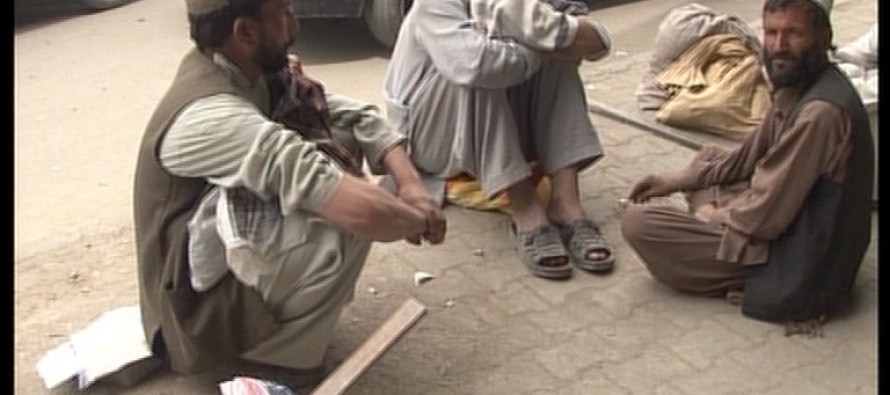 The Afghan government recently announced levitra tablets australia that it needs to create half a million jobs a year to tackle the growing unemployment in the country.
The high unemployment is cited as the main motive for Afghans joining insurgency.
Lack of jobs has caused many young Afghans to viagra without a prescription canada turn to drugs or work on opium fields to generate income.
As the international aid is winding down and NATO troops are preparing to withdraw from Afghanistan, some of the international organizations and local companies are making workers redundant.
Afghanistan's economy needs to rebuild on its own as the international community remains lukewarm in its commitment to Afghanistan's economic future.
At a meeting of international donors on July 7, 2012, pledges from the international community fell $2 billion per year short of what Afghanistan's central bank had requested.
The uncertainty surrounding Afghanistan's economy is injecting fear into the country at a time when its youngest generations are in serious need of reassurance.
Meanwhile, some Afghans are setting up ways to find employment without government help, as the number of qualified candidates increases.
---
---
Related Articles
The Council of Ministers last week approved the launch of Afghanistan's first ever space satellite and sent expressions of interest
Presenting his 100-day plan to the media, Finance Minister Mohammad Eklil Hakimi said his priority was to bolster domestic revenue
IOM Afghanistan, in partnership with the Afghanistan National Disaster Management Authority (ANDMA), today signed an agreement with the Government of